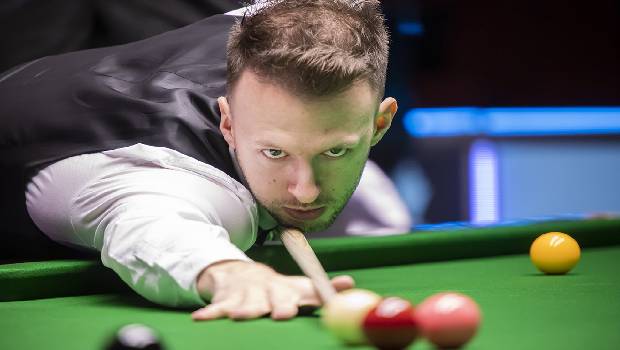 The defending champion of the Northern Ireland Open, Judd Trump kick-started his campaign with a win that saw him display great skill. He won by 4-1 over Gerard Greene who is the world number 74. The winning sets of Trump had scores of 105, 55 and 88.
Judd Trump previously in the finals of 2018 and 2019 defeated Ronnie O'Sullivan very closely at the Waterfront Hall in Belfast. But he had an easy go against Greene this year. Greene on the other hand is yet to clinch his first victory for this season.
As the game started Greene won the first frame by scoring 75 and entered the next frame with the advantage in his hand. But to his disappointment lost the second and third frame without scoring a single point in both.
Trump, scored a tremendous 105 in the third frame and later won the next two frames with a score of 55 and 88. Judd Trump the previous season's winner of six ranking events showed his dominance as expected in the Northern Ireland Open.
After the match when Trump was asked the likelihood of him being the first person to win the same event three years in a row since Stephen Hendry achieved this feat in the 90s era, Trump said he does not look at the tournament in that way. Speaking about his performance in the game he said the win came from the back of potting numerous crucial balls.
Eurosport's expert Jimmy White feels it would be difficult to beat Trump if he continues to go at this rate. White said Trump got out the cue balls quickly during the game. White added Greene did not play badly and did not miss anything much. The reason for his loss as per White is that Trump pocketed a few crucial balls at the right times.
Speaking about Trump's previous tournament White said during the first three matches trump was down by 3-1 but still managed to win those games and went on to win the title. White is confident that if the Bristolian gets out of the blocks like he did this time it would be difficult to beat him.
In other games, Mark Williams rounded off a 4-2 win over Jamie Jones by scoring the day's highest break of 133, while Kyren Wilson defeated David Lilley by 4-0.