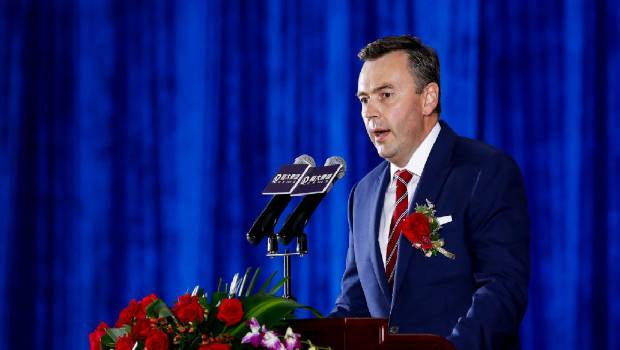 Several players from the sport of snooker have withdrawn from the 2020 Snooker World Championship event which is scheduled to begin at the end of this month in Sheffield. This report was confirmed by the snooker chiefs through an official statement they gave to media. Among the players that have withdrawn from the event, none are concerned to be members from the current world top 16 rankings. The snooker chiefs are still positive of going through with the event since none of the players that have withdrawn are of high rankings.
In normal circumstances, these players would have been scheduled to play in the qualifying rounds of the tournament which will commence on July 21. There were also reports earlier this week about 10 players from China declining the opportunity to participate in the tournament. The reasons cited by them was of the concerns regarding the spread of coronavirus in their country. About two weeks ago reports of a new cluster of positive cases in the Beijing market were reported. Since then the government of China as tightened the quarantine regulations again in the country.
Ace Chinese player Ding Junhui, who had to miss the previous month's Coral Tour Championship has said he will participate in this month's tournament in Sheffield. But other players such as Marco Fu, three-time women's world champion Ng On-yee and Zhou Yuelong are some of the players that have withdrawn from the championship.
In an official statement, World Snooker Tour mentioned several players deciding to not make the trip to the UK to participate in the event and the draw for qualifying rounds will be taken after the deadline for entry which is on July 6. On Thursday World Snooker Tour said in a tweet about them and WPBSA making efforts to help overseas players to travel to the UK to compete in the championship.
WPBSA chairman Jason Ferguson while speaking said they have been working tirelessly since the wake of the global pandemic to make sure of every player getting the chance to play in the World Championship. They understand it to be a huge task, but not an impossible one. He further said the players can make their own decisions about whether to attend the event, but the show will go on with the majority of players expressing to compete for the title.