To make your betting experience with us really worthwhile, we've always come up with promotions, rewards and bonuses. By the time you decide to signup, that's already a win-win situation since we have our first deposit bonus for our new players. During holidays and special events, Dafabet also offers additional rewards and money-can't-buy prizes. If you've enjoyed any of our promos, you may want to share it with someone – a friend maybe.
Betting Promotions & Bonuses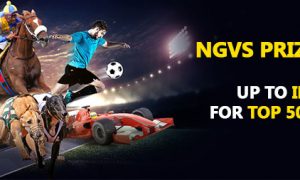 NGVS Prize Pool is offering the chance to win big! Simply place your bets on NGVS and earn points. The top 50 players of each tournament will be issued prizes. How it Works: 1. Opt-in Enter your Dafabet...