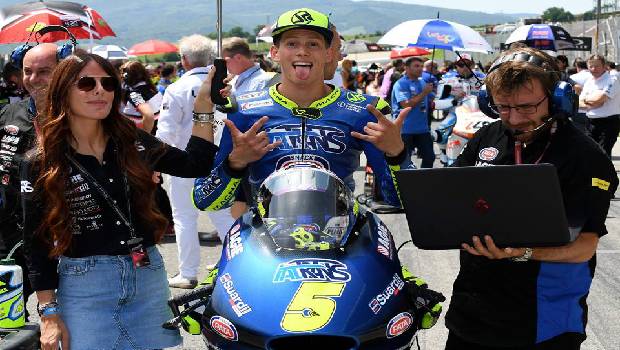 The French Grand Prix rider Fabio Quartararo creates a record of 58.57 seconds on Saturday 8th February 2020. The MotoGP rider represents Petronas Yamaha SRT, took the bike YZR-M1 model for a test drive in the Sepang International Circuit Malaysia. Along with Fabio Quartararo, 25 players raced the track for the second test on 8th Feb at Malaysia.
Ducati racer Jack Miller came second with a difference of 58.64 representing the Pramac Racing and third came Dani Pedrosa appeared for the team, Red Bull KTM Factory Racing with 58.66 in the lap board. Qatar host two tests and Jerez has 1 from 19th to 21st February 2020. The main Grand Prix game begins on Doha, Qatar from March 3rd, 2020 and the racing calendar for the players ends on 15th November 2020.
After the SIC Racing team's successful beginning in the year 2010, the team decided to step-up after the 2018 Championships. Yamaha Motors agreed to collaborate with the Sepang International Circuit Racing team also with the latest versions of the bike. The SIC and Yamaha racing team on 7th Feb at the Sepang track presented their top riders for the Moto Grand Prix games, Quartararo and Morbidelli appeared along with the bikes YZR-M1 to the media. Franco Morbidelli recorded 58.83 seconds on the second day of the Sepang International Circuit test racing, later in February, the rider will race Qatar race tracks along with Quartararo and other racemates.
Quartararo and Morbidelli after the presentation day, on 8th Feb the Petronas Yamaha SRT riders took time to familiarise with the bike. Quartararo achieved the fastest timesheet record from 72 laps, which was 0.069 seconds earlier to Jack Miller and only with 0.26 seconds less to the Sepang's Lap Record until last year. Morbidelli rode the bike with consistent lap time and finished 60 laps with 0.25 seconds less to Fabio's timesheet.
Quartararo said after laps that Yamaha and SIC racing team had put together great work. The rider thought some improvement is needed, but in the first ride, Quartararo felt connected and happy with the outcome. Morbidelli focused progress on each lap time and to experiment the track but for now, the rider is onto the testing the new machine beginning with the rear tyre and chassis of the bike. The racers confirm the good delivery in the 2020 big events.