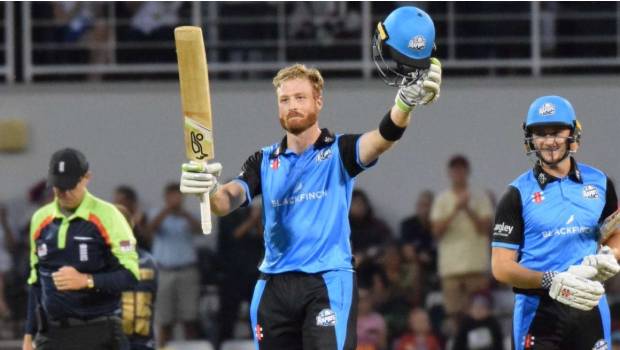 India played the 2nd ODI match with the Kiwis team and India lost with 22 run difference at Eden Park, New Zealand. Team Blue wound within 48.3 overs with 251 runs against 273 for 8 in the New Zealand team. India won the toss and decided to field in the Eden Park cricket ground.
Martin Guptill and Henry Nicholls opened the game, the Indian bowler Chahal removed Nicholls after 41 runs and Tom Blundell who walked in next earned 22(25) runs for the team. Guptill leaves with 79(79) runs and Ross Taylor and Tom Latham continue for New Zealand. After Kiwis captain's wicket runs slowed down but was held until Taylor who secured 73(74) runs for the team. India aims to chase 273 for 8 in 50 overs.
Prithvi Shaw and Mayank Agarwal who opened gathered 27 from 24 balls, and then Agarwal leave by being replaced with Kohli (15) who was also cleverly taken by the New Zealand bowler Tim Southee. KL Rahul, Kedar Jadhav, Shardul Thakur added a few runs to the board and Ravindra Jadeja 55(73) runs, Navdeep Saini 45(49) runs gave a total score of 251 for all-out in 48.3 overs.
Most New Zealand bowlers had two Indian batsmen picked except for James Neesham who had 1. The Team Blue's 1st whitewash win questions their game flow in the ODI series against New Zealand. The 3rd ODI match is at Tauranga, New Zealand on 11th February 2020.