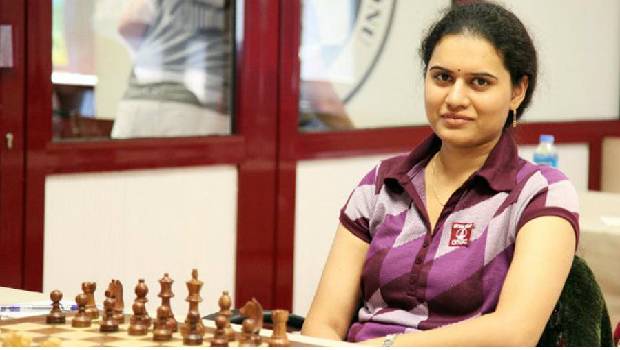 The Cairns Cup 2020 for the chess players has begun from 8th February and will continue until 18th Feb 2020. The tournament takes place at St. Louis, Missouri in the USA. On day 2 of the tournament, the 10 players who had paired scored 2 draws and others scored each 1 point in the game. Two contestants from the USA, three from Russia, two Indian players, one Georgian, Ukrainian and Chinese were performing at the Cairns Cup 2020 chess tournament.
The day 2 or round 2 of the chess tournament the players were split into 5 teams, in the following names the former played with the white pieces and the later played with the black pieces in the game. Valentina Gunina played against Alexandra Kosteniuk where both the players from Russia, Harika Dronavalli from India fought against Nana Dzagnidze from Georgia, Chinese Ju Wenjun battled with the American Irina Krush, Mariya Muzychuk from Ukraine played against Humpy Koneru and Carrisa Yip the American teenager battled with Kateryna Lagno from Russia.
The tournament follows a round-robin format, where every person will play twice against the competent. The winner in the Cairns Cup chess tournament 2020 gains $180,000 which has a 20 percent hike than the last year's price wallet.
Humpy Koneru the female Indian Grandmaster won the first battle against Carrisa Yip in day 1. On day 2 game, 9th February 2020, Koneru battled with black pieces against the Mariya Muzychuk Grandmaster for the cup. The Ukrainian player used the Petroff Defence technique to win against the Indian GM. Being understood the Indian GM played strategically by opposing the Ukrainian, aiming for the king's head. Quickly the game shifted by Koneru defending the black troops, but unfortunately, Muzychuk only needed a slight opening to finish the black king. Granted, Humpy Koneru made an error in the 28th move, which weakened the defence and the Ukrainian won the round 2 battle.
Harika Dronavalli faced Alexandra Kosteniuk from Russia, the previous as well the 2nd round ended as draw in the Cairns Cup 2020 chess tournament. Harika Dronavalli the GM was initially paired with Kateryna Lagno and for round 2, Harika Dronavalli faced Nana Dzagnidze. After round 2, the rankings held by Indian female Grandmaster were 5th place obtained by Harika Dronavalli, and Humpy Koneru was in 8th place in the Cairns Cup 2020 tournament.