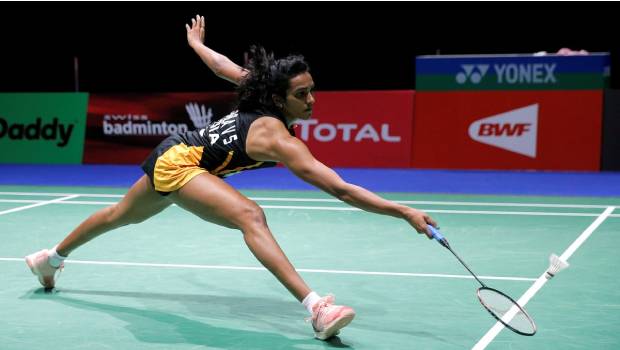 The whole Indian badminton team cleared the COVID-19 test on Wednesday and is set to start preparing prior to the Yonex Thailand Open, beginning one week from now. This news was officially shared by BWF in its statement.
The Indian badminton team, some portion of the Green Zone, comprising of players and all partners, for example, umpires, line judges, personnel from BWF, Badminton Association of Thailand, medical staff and TV production team, were tested after landing in Bangkok.
The Asia leg in Bangkok comprises of two events of Super 1000 – Yonex Thailand Open and Toyota Thailand Open followed by the $1,500,000 HSBC BWF World Tour Finals.
The Indian badminton team, including Olympic hopefuls Saina Nehwal, PV Sindhu and B Sai Praneeth, have been designated timings for their training. The players likewise had their first exercise session. BAI tweeted that the Indian Team will resume their training from Thursday.
The players will likewise now be able to have physio in their rooms once practice begins however they should make appointments earlier to their visit in confine to the protocols placed.
However, Saina on Tuesday lashed out at the governing body for not permitting her physio visit even when rules say otherwise. As an official response said BAT and BWF received a request from Saina through BAI seeking permission for the player's physio visit.
BAI further stated BAT had informed them and Saina Nehwal later of the protocol in the Prospectus and informed the star athlete that there was a procedure put in action to permit athletes to visit their physios.
The apex body BAT said the rule very clearly states that all athletes and personnel placed in the Green Bubble in Bangkok will have to stay at their allotted rooms until the practice sessions begin on 6th January.
The protocol regarding the physios was communicated to all athletes and the Member Associations way in advance of the tournament.
The governing body also stated that the quarantine measures are in place on the course of the mandatory 14-day quarantine period including the staging of the Yonex Thailand Open. The statement added further routine COVID-19 tests will be conducted under stringent protocols until the end of the Asian Leg.
The Asia leg will conclude the 2020 calendar which was shutdown after the All-England Championship in March due to the pandemic.