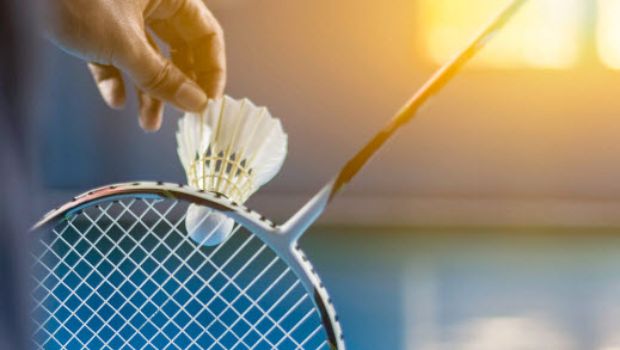 A young badminton player from India, Anwesha Gowda, advanced to the second round of the women's singles competition at the Australia Open 2022. Anwesha Gowda played complete badminton to defeat Pitchaya Elysia Viravong of Australia on Wednesday at the State Sports Centre in Sydney. The 14-year-old Gowda, who is ranked eighth among junior players worldwide, outplayed 20-year-old Elysia Viravong 21-9, 21-11 in the BWF Super 300 tournament's opening round. The Indian shuttler took just 21 minutes to beat the local player.
The Indian teenager has had an excellent and outstanding 2022 season thus far, winning four junior BWF championships and also finishing as runner-up in two tournaments. Gowda will be up against Goh Jin Wei of Malaysia in the second round of the tournament. Jin Wei is the reigning champion of the Youth Olympic Games since 2018. The 22-year-old Malaysian player defeated India's Tanya Hemanth in her first-round match by scores of 21-15 and 21-16 in 31 minutes.
It would be an exciting contest to watch as the Indian teenager looks so strong and hopes to continue with her winning run, beating the 2018 BWF World Junior champion. However, the teenage shuttler will have her task cut out against Jin Wei. Gowda is the only Indian shuttler who remains to challenge at the Australian Open.
The Indian sister pair Rutaparna Panda and Swetaparna Panda were defeated by Chinese Taipei's Lee Chia Hsin and Teng Chun Hsun 16-21, 14-21 in the women's doubles match. Meanwhile, Simran Singhi and Ritika Thaker of the women's doubles team and Indian badminton player Sameer Verma pulled out of the BWF Super 300 tournament before playing their opening matches at the Sydney event.
Commonwealth Games champions PV Sindhu and Lakshya Sen withdrew from the BWF Super 300 competition earlier due to their fitness issues. Lakshya Sen missed out because of a throat infection while PV Sindhu was not there as she is still nursing her ankle injury.
The season-ending BWF World Tour Finals 2022, which begins on December 14 in Bangkok, Thailand, will not feature Indian badminton star, PV Sindhu. The two-time Olympic medalist was supposed to heal before the BWF World Tour Finals, which marks the end of the season, but she has fallen behind schedule. Her withdrawal has already been communicated to the Badminton Association of India.
Singapore badminton star Loh Kean Yew has been qualified for the World Tour Finals after beating Australia's Pit Seng 21-10, 21-9 in the opening round of the Australian Open.