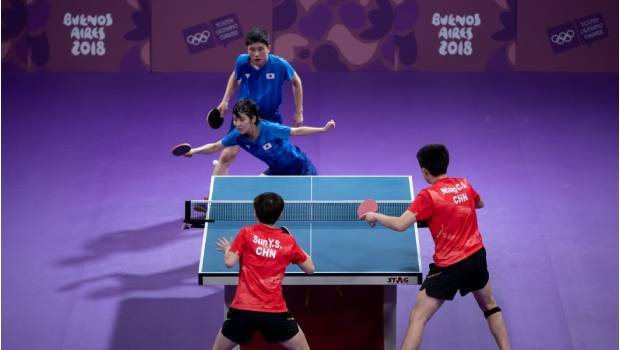 International Table Tennis Federation (ITTF) Executive Committee will meet on July 10 to decide on a new date for Busan World Team Table Tennis Championships to commence that was rescheduled due to the COVID-19 pandemic.
The ITTF Executive Committee previously met on June 4 with the local organizers and tournament sponsors, in the meeting everyone agreed that hosting an event is not feasible during the pandemic. So, they decided to postpone the event to the early months of 2021. This decision was taken under the consideration that the majority of the world teams would not able to make international travel to South Korea looking at the current scenario. The Executive Committee is confident that they could decide on an exact date for the event to begin in their next meeting on July 10.
The Busan World Team Table Tennis Championships was originally scheduled to begin on March 22 at South Korea, but unfortunately, it was postponed twice due to the emerging of the COVID-19 pandemic globally. Meanwhile, the ITTF is trying their best in exploring for the possibility of organizing other table tennis events for the 2020 calendar, if it becomes impractical to stage the Busan World Team Table Tennis Championships as planned this year.
A recent statement from the ITTF said that the governing body of world table tennis is exploring the likelihood of staging the 2021 World Singles Championships in the United States, but it will not be possible for the event to begin on the original dates of June 2021 since ITTF has not yet decided the final dates for the Busan event to take place. Earlier this month ITTF decide to cancel the World Tour Bulgaria Open that was to be held in September in Panagyurishtedue to local restrictions for hosting international events.
Apart from these, the ITTF has given formal consent for the qualification system adjustments that will be used in the Tokyo Olympic and Paralympic Games. The qualification systems will be formally announced after confirmation from the IOC and IPC. The Executive Committee has also combined hands with World Table Tennis (WTT) to help member associations, players and foundation projects that have been affected because of the pandemic with financial support.
The Annual General Assembly will be on September 28 by ITTF in an online conference meeting format.