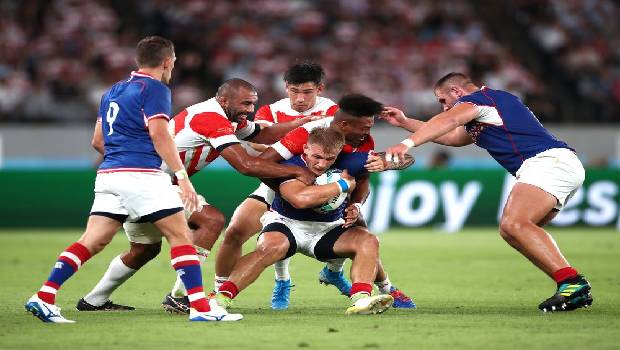 On Wednesday the governing body of World Rugby has recently suggested an overhauled schedule for the remainder of the year since all rugby events came to a halt because of the COVID-19 pandemic. As of now an open window between October 24 and December 5 has been proposed by the governing body to host the international and club games of rugby.
The Six Nations Championship is expected to resume during the month of October. Also, talks for starting other international rugby matches in Europe from November 14 to December 5 is underway. Due to the fear of the disease spreading the World Rugby has planned to avoid excessive travel by teams during the tournaments and host them in a single nation over a period of six weeks, most likely New Zealand. The initial two weeks of the proposed international open window would see the rest of the matches from the Six Nations Championships hosted which had been previously delayed because of the Covid-19 pandemic. The following weekend on November 7 has been allocated for the players to rest, as the window would close with matches between the Six Nations teams and other international teams from 14 November to 5 December hosted in the northern hemisphere.
World Rugby in their statement added that the rescheduling of the domestic, European and international schedules will definitely allow the southern hemisphere players to be available for their professional clubs so that they could finish off the deferred and rescheduled matches one after another in which they would have commonly been representing their countries in international level during August and September. They further added that after approval a complete schedule for the matches will be released soon.
Fiji, Japan and Georgia have been tipped to be the two International teams viable to join England, France, Ireland, Italy, Scotland and Wales for the tournament of eight nations which would conclude with the finale scheduled for December 5. On the other hand, Wales won't play at the Principality Stadium again in 2020 since the arena is set to stay as a field clinic. The ground has already been transformed into the Dragon's Heart Hospital's medical facility and as a precautionary move, it is set to function as one due to the fear of the second wave of coronavirus spike in the country.