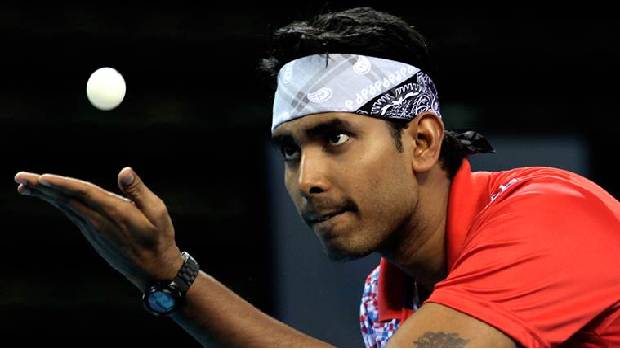 Achanta Sharath is a veteran of Indian table tennis and he qualified for his fourth Olympics when he booked his spot in the Tokyo Games on Thursday and he did so by defeating Pakistan's Muhammad Rameez by 11-4, 11-1, 11-5, 11-4. Sharath was able to qualify for the Tokyo Games thanks to him being ranked as the second player amongst the 5 groups. While his compatriot Sathiyan qualified by finishing at the top spot in the South Asian Olympic Qualification tournament.
Speaking about his performance post-pandemic lockdown Sharath said he found it mentally very difficult due to the pandemic break. A few months away from the Olympics everything came to a standstill. That period of time was something Sharath did not prepare for which made it tougher. But he is happy with his performances these past few weeks and now he'll focus on Tokyo Games.
Sharath said the toughest part during the pandemic break was to keep the focus on his form. Even though working out at home and being able to practice regularly he felt there was uncertainty.
He elaborated that the first practice he had was in August and the main aspect was to keep up the motivation every day not knowing any plans. When things eventually came to normalcy, players were able to get into a routine but were behind all the top nations because no one stopped for that long. But beating world No.16 in Doha was a positive aspect.
Sharath said the games lost to Sathiyan as a high-quality match. Sharath knew by beating the Pakistani player both he and Sathiyan could qualify and so Sharath felt his encounter with Sathiyan was more of a good practice game.
The veteran praised the Indian table tennis as he is witnessed it doing well over the years. The benchmark of the game has been raised substantially and that is because of the talents that have emerged from the country. Sharath said he is happy with the level of performances shown by the youngsters and he is hopeful of getting more priority as a sport.
Sharath said he will make plans with his support team for his training schedule according to the worldwide situation towards the global pandemic. Now since he and Sathiyan have their base in Chennai he is confident they can get good training.