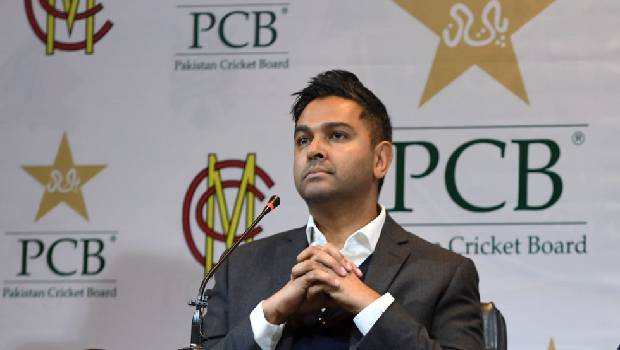 Pakistan Cricket Board (PCB) announced on Wednesday that 10 players have tested positive for the COVID-19. The tests were conducted to the players that were a part of the England tour.
PCB Chief Executive Wasim Khan said among the 35 players and support staff including the 11 who tested positive did not display any symptoms for the disease before the testing. Initially, the board announced three players tested positive the prior day among whom were Haris Rauf, Haider Ali and Shadab Khan. Later that count increased by 7 players the next day with Imran Khan, Fakhar Zaman, Kashif Bhatti, Mohammad Hasnain, Mohammad Hafeez, Mohammad Rizwan and Wahab Riaz testing positive. Apart from the players, a member of the support staff named Malang Ali has also been tested positive.
The players that have tested positive are advised to stay self-isolated so that the spreading of the disease can be prevented. At the moment the players will undergo regular treatments with antibodies until they test negative for the disease.
PCB said team members that have tested negative will undergo a second round of testing, individuals who test negative for the second time would then depart to England on June 28 where they will be tested again and later enter a mandatory two-week quarantine during which they can train in a safe environment. The board also stated that players who have tested positive can rejoin their team once they test negative for COVID-19.