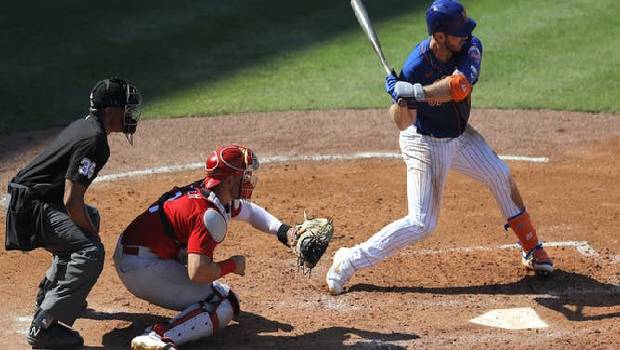 Baseball action for this year 2020 came to a halt due to the COVID-19 pandemic, but recent reports say that Major League Baseball (MLB) and the MLB Player Association (MLBPA) are nearing a deal for a 60-game MLB season that will be played behind closed doors. Now with the approval of health and safety protocols, there is a ray of hope for the players and fans despite the threat of the pandemic still looming. If everything goes as planned fans can tune in to watch their favourite sport in a month's time.
The MLB 2020 season will begin with players attending their training sessions from July 1. Every franchise of the MLB will have exhibition matches during this period for the players to get into their form. Most probably few foreign players will not be attending the practice sessions and will be flying into the US on the day before the season kick-starts. The fixtures for these exhibition matches seem to be played across the first three weeks of the July month with season most likely to begin on July 23 or 24. MLB is planning to end this season either by October or November with the World Series probably getting cancelled. The governing board is reluctant to extend this season into next year due to the fear of the league getting cancelled mid-way.
A 113-page manual was submitted that would govern the 60-game season of MLB 2020. It consists of protocols that the players and the staff members have to abide by from getting infected. Players and staff members will be tested every other day, wet rags will be used by the pitchers to avoid them from licking their fingers. The players in the pitch don't have to wear a mask unlike for the players and staff present in the dugout and bullpen. There will be no public transport to the stadium and every business building related to the game will remain closed.
The MLB and MLBPA have appointed a four-member committee to oversee the implementation of the plan. As of now even before the start of the training sessions, several MLB teams have reported about players and staff members testing positive for coronavirus. With a shortened season and never before health protocols this season deserves to be in the history books of the game.