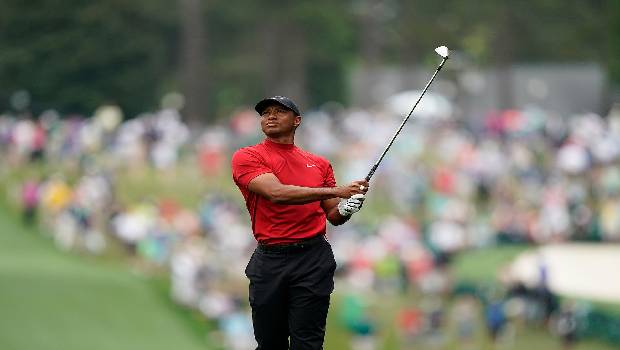 During the pre-tournament press meet when inquired as to whether he could win the PGA Championship, golf's first major of this year in the midst of an upset season, the legend Tiger Woods had a very simple response for the reporters that indeed he could do it.
Tiger Woods has so far played just a single event since the PGA Tour resumed in June following the 91-day coronavirus shutdown. At the Memorial Tournament Woods ended in a tie for 40th.
Anyways, the 15-time champion feels he is confident and steady for his first major title championship since The Open took place a year ago. During his press meet, Woods indeed refused that he would not disclose any details of the progressions he has made before of his arrival to TPC Harding Park. It was at this venue where Woods defeated John Daly in a season playoff game to win the WGC-American Express Championship nearly 15 years ago.
Tiger Woods speaking in the press meet said that clearly, he has not played many competitive tournaments lately, yet he has been training a lot and playing regularly at his home. So, with the help of the training, he has been able to get a lot of reps that way and simply attempting to get his form back once again into this short period of time. He also added this is what he has been preparing for in the recent past. With many major events and tournaments scheduled for the upcoming months for golf Woods is anticipating on performing well. He felt the upcoming major event will be a great test for everyone connected with the sport. Woods reminisced that the unpleasant is over, and the fairways seemed to be thinner than they were in 2009.
He also said that he has not played that much, yet he is satisfied with the results that he has seen at home. He is looking forward to seeing some of the recent changes he has made and that has confident about it. Woods assured his fans by saying he will continue to practice and be prepared for the championship.
The fear of the virus still looming, the championship will take place behind closed doors. But unaffected by the absence of a crowd Woods is determined he will draw motivation from his competitors.