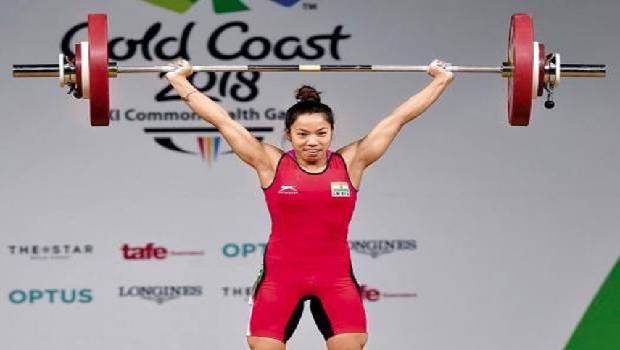 Karnam Malleswari from Andhra Pradesh the former Indian weightlifter who has won medals for Indian athletics said Saikhom Mirabai Chanu will perform well in the Tokyo Olympics 2020. Mirabai Chanu is close to bagging the Tokyo Olympics 2020 opportunity after securing gold at 6th Qatar Internationals in December 2019.
On 20th December 2019, Chanu had raised the bar by lifting 49 kg in the women's category at the 6th Qatar International Cup in Doha for the 2020 Olympic qualifying event. Also, under the women's 194kg Chanu secured gold in the event, which is not Chanu's best as the weightlifter had proved by lifting 201kg in the World Championship in Thailand in 2019. Before the 2019 Qatar cup, the weightlifter was recognised with prestigious awards by the Indian Government such as Padma Sri and Rajiv Gandhi Khel Ratna in 2018.
The 25 years old adult had shown disappointment in the 2016 Rio Olympics as Chanu could not lift the same 85 kg from the qualifying round. At Rio Olympics Chanu out of 3 was one among the 2 lifters who could not lift 104 and 106 kg's, though Chanu has 107 kg record at clean and jerk lift.
Saikhom Mirabai Chanu won gold and silver under 48kg at the 2018 and 2014 Commonwealth Games. The Youth Affairs and Sports Ministry Kiren Rijiju had replied and showered appreciation from his twitter account to Chanu's post about winning gold in the Qatar International Cup 2019 and added that the next medal Chanu should aim for the Tokyo Olympics 2020.
The former millennium Olympic medallist Karnam Malleswari shared views regarding the recent changes made for the athletes to position the players in the international podium. Malleswari's international recognition begun from 1993 and stayed in the spotlight for the next 3 consecutive years.
Malleswari said that the athletes from various categories had to wait for months to give a single performance and if the athletes fail, they would feel demotivated about their training. But tournaments like Khelo India University Games launched by the Ministry of Youth Affairs and Sports was dearly appreciated by Malleswari.
The weightlifter Karnam Malleswari further said, the KIU Games, beginning at Bhubaneswar on February 22nd, will not only keep the players mentally fit, but the winners would gain chances to represent India in the international games.