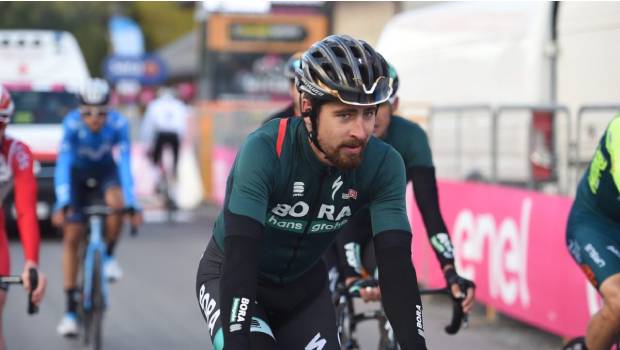 Cycling star Peter Sagan will miss the Tokyo Olympics due to a knee injury he fetched up during the Tour De France. Peter had undergone surgery to treat an infection in his right knee that occurred following a crash at the Tour de France race.
The Cycling Federation of Slovakia said Sagan won't be able to fully recover in time from the knee injury for the Tokyo Olympics. They added that the infection had not affected his knee joint but the surgery and health problems have prevented him from traveling to Tokyo. The surgery was done near Sagan's home in Monaco.
Peter Sagan is a three-time road race World champion. Sagan is one of the most popular riders in road cycling since he consecutively won the World titles. Sagan has seven Tour de France titles to his name but he had never won a medal in the Olympics.
In the previous Olympic appearances, Sagan finished 34th in the road race at London in 2012 and 35th in the mountain bike race at Rio in 2016. He skipped the road race at the 2016 Olympics and competed in mountain biking. But a punctured tire ruined his medal chances. All the fans expected the most accomplished cyclist to win an Olympic medal in Tokyo but his injury has collapsed everything.
The number one Cyclist was expected to compete alongside Juraj Sagan for Slovakia in the Olympic road race, which starts in the next 11 days. An official from the Slovak Olympic Committee said Sagan will be replaced by Lukas Kubis in Tokyo Olympics.
Sagan went down at a high speed when he twisted over with Caleb Ewan on the third stage of the Tour De France. His knee was hit hard by the chainring on his bike, leaving a deep cut. Sagan's team treated his wound with antibiotic ointment for the past 10 days, but eventually, the infection became too serious for him to continue with the road race.
Sagan won his first World Tour stage at the 2010 Paris-nice, on the third stage. Sagan became the first Slovak rider to win a Monument classic, while he won the Tour de Flanders in 2016.
In the 2016 Tour de Suisse, Sagan made his twelfth victory on the second stage and surpassed Hugo Koblet and Ferdinand Kubler for most stage wins. Sagan became the first rider to win points classification in the 2019 Tour de France for the seventh time. Earlier this year, Sagan won his first point classification in the Giro d'Italia.