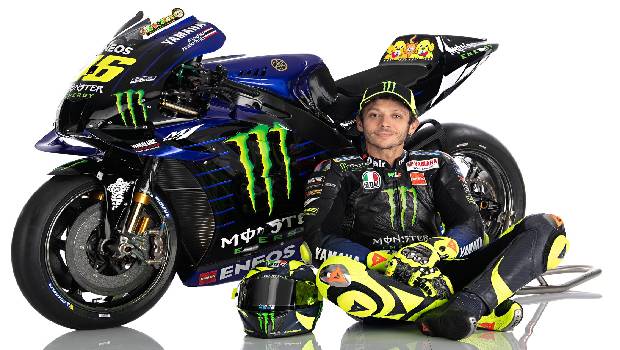 Valentino Rossi a seven-time MotoGP world champion after testing positive for COVID-19 missed out on this Sunday's Aragon GP. Now due to quarantine regulations, Rossi's Yamaha team said that he will also be not taking part in next weekend's Grand Prix of Teruel.
The Yamaha team statement said that due to COVID-19 regulations set by Italian law for positively tested racers Valentino Rossi will be not able to attend the Gran Premio de Teruel event. In order to return to the circuit, Valentino Rossi will have to complete a 10-day quarantine from the time he tested positive which was from 15 October and will also have to test negative. According to this, the earliest that Rossi could attend a Grand Prix event will be the Gran Premio de Europa which is scheduled to be hosted at Valencia from 6th-8th November.
Yamaha after careful consideration of their options has decided not to replace Rossi's position with a substitute racer in the coming Teruel Grand Prix in Aragon. This means Maverick Vinales will be riding alone next weekend. Yamaha also did not replace the former champion during the Aragon GP.
This decision by the Yamaha was made based on the high stress this COVID-19 influenced MotoGP season has put on their team and project members. Yamaha's engineer and non-EU staff members are already been made to stay in longer quarantines. Under these circumstances adapting to a new rider will be an additional stress for the team. This change will also be not fruitful for Yamaha since the new rider will be expected to replace for just one MotoGP event. Thus, taking these aspects into account YMC and Monster Energy Yamaha MotoGP have decided not to replace Rossi.
Now Yamaha will be focusing its attention on Maverick Vinales for the Teruel GP. Any updates on Rossi's health progress can be expected next week.
Yamaha officially informed IRTA on Friday about Rossi testing positive for coronavirus. So as per the Italian government's 10-day quarantine regulation, Rossi can be expected to rejoin his team on 26th October, a day later to the Teruel Grand Prix.
Asides from 'DOCTOR', the official tire supplier of MotoGP, Michelin announced this Sunday that one of its technicians has tested positive for the novel virus and as per regulations the individual has now been placed in isolation.