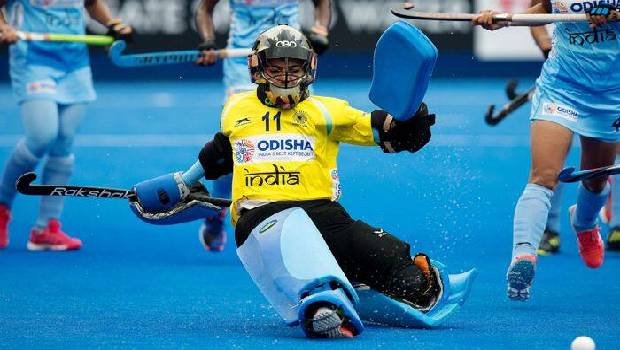 Savita Punia, vice-captain of the Indian women's hockey team, has stated they had come prepared for a long camp when they returned to the Sports Authority of India facility following a six-week break in August.
Savita said that the team came prepared for a long camp before returning to SAI in Bengaluru after a six-week break in August. She feels this to be good because the team would get a good flow of continuity in their training and schedule as they are working on rebuilding their fitness and form.
The vice-captain of the women's national hockey team also thanked and expressed her gratefulness towards Hockey India and SAI for ensuring their practice and preparation for next year's Olympic Games to not be affected by the on-going global pandemic. She said that the players are taking several precautions during practice schedules by following the SOPs issued by the government and hockey's ruling board. The players are also taking extra care of themselves too, in terms of recovery and rest so that injuries could be avoided.
In next year's Olympics event, the Indian team will kickstart their campaign by facing against the World Champions Netherlands in Tokyo and they are confidently aware of how the Dutch team will play.
Savita speaking of Netherlands national team said that the Indian team has not played them in the recent past but they do follow their matches closely. The team even talk to coaches Sjoerd and Janneke about the Netherlands team's strengths and playing style.
She also said since both the coaches of the Indian women's hockey team are from Netherlands, they are able to gain a lot of knowledge about how the Netherlands team plays. She acknowledged Netherlands as an aggressive and tactically strong team and she feels that their first match at the Olympics against them to surely be challenging.
The Netherlands will face Great Britain on 27 and 29 October in the upcoming FIH Hockey Pro League matches in Amsterdam.
Savita said since both are very strong teams it will be very exciting to watch them play against each other. She said after not seeing competitive matches played for a long time due to the Covid-19 pandemic it will be interesting to see them perform. She assured to gain insights from following the Pro League matches that would help them greatly.