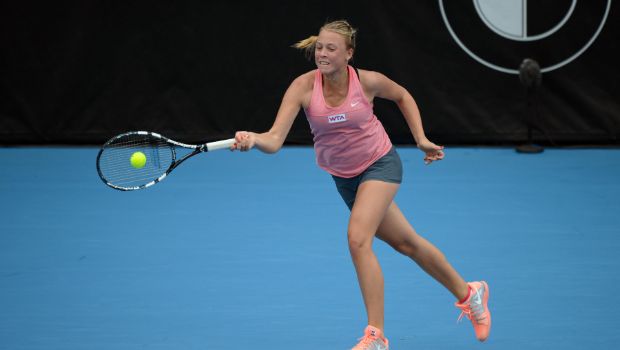 Anett Kontaveit extended her winning streak with a straight-set 6-3, 6-4 win over Barbora Krejcikova in the opening match of the WTA Finals. Anett Kontaveit's hot late-season form continued as outclassed second-seeded Krejcikova in Guadalajara, Mexico. Kontaveit recorded her 11th straight match win by defeating the reigning Roland Garros champion. Both the 25-year-old players made their debuts at the WTA singles Finals.
In a battle between the top seeds, the Estonian played well to clinch the victory in 1 hour and 15 minutes. Kontaveit registered a career-best winning streak, which includes title runs in Moscow and Cluj-Napoca. World no.8 Kontaveit posted a 26-2 win-loss record in her last seven tournaments, which also encompassed titles in Cleveland and Ostrava.
Kontaveit edged out Ons Jabeur for the last spot in the season-ending WTA championship by beating Simona Halep in the Transylvania Open finals. Anett Kontaveit is the tour leader in hard-court matches after sealing her 37th win in the first meeting with Krejcikova. The Estonian player has bagged five Top 10 wins this season after securing a victory over the Czech star. Kontaveit had early breaks in both sets to dominate against the French Open champion.
Kontaveit stood steady and delivered well in the opening set, with six winners and just six unforced errors. Though Krejcikova earned nine winners, it was overwhelmed by 18 unforced errors. Those errors by the Czech top seed made the difference in the fourth game. Krejcikova dropped a serve and hit two double faults to hand Kontaveit a 3-1 lead.
The Estonian held up the early advantage with clean striking and swept the set without any troubles on serve. Kontaveit sealed the first set after smashing three aces in the final game. Kontaveit took on the momentum and broke Krejcikova in the first game of the second set. The Czech player produced a variety of shots frequently during that set, but those were not enough to hold Kontaveit.
The Estonian had the upper hand and eased through victory. Kontaveit finished the match without facing a breakpoint. She earned 85 percent of her points when she got her first serve into play. Both the players will be up against the other two players in the Teotihuacan Group, Karolina Pliskova and Garbine Muguruza.