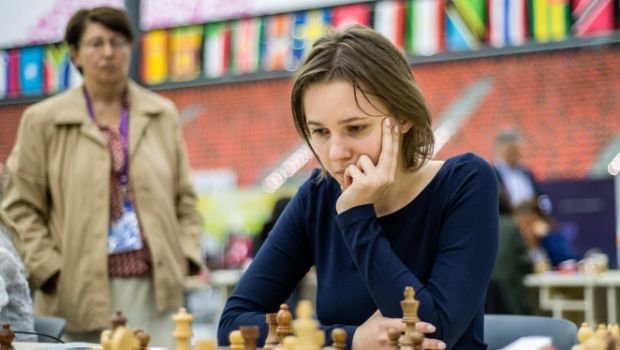 Uzbekistan sprung a surprise by winning the gold medal with a 2.5 – 1.5 win over the Netherlands on the final day. The Uzbekistan team did not lose a single match in the 44th Chess Olympiad. The Uzbeks team made incredible achievement by bagging the gold for the first time in their history. Credits to Jakhongir Vakhidov, who won on the decisive board 4 game in the final round, in the Open section. The Uzbeks remained unbeaten through the 11 rounds and ended up with 19 match points.
Considered one of the strong and tough contenders, the Armenian team defeated Spain 2.5 – 1.5 in the final round. But Armenia secured only silver as Uzbekistan edged out them on the basis of a better tie-break score. India 'B' team won the bronze medal after finishing with 18 points. India bagged its second bronze medal in the Olympiad, replicating its feat in the 2014 edition.
The 11th seeded India 'B' team won 3-1 against Germany in the final round. Grand Masters D Gukesh and R Praggnanandhaa split the points with their opponents, while Nihal Sarin and Raunak Sadhwani won their games against the German players. It was the first medal collection for the young Indian stars in the Chess Olympiad. Indian players were in amazing form during the tournament.
In the women's section, War-torn Ukraine won the gold after beating Poland 3-1 on the final day of the Chess Olympiad 2022. Thanks to crucial victories by Mariya Muzychuk and Anna Ushenina in the final round. Meanwhile, Georgia registered a clear victory against Azerbaijan by 3-1 to secure the silver medal. India 'A' team managed to finish in third place.
Top-seeded Indian women's team crashed to a 1-3 defeat to the U.S. in the 11th round. India's top player Koneru Humpy and woman Grandmaster R Vaishali drew their games against Gulrukhba Tokhirjonova and Irina Krush respectively. But the defeats of Tania Sachdev and Bhakti Kulkarni at the hands of Carissa Yip and Tatev Abrahamyan hurt the India 'A' team's chances of a gold medal.
In the Open section, Second-seeded India 'A' drew with the top-seeded U.S. 2-2. Grand Masters P Harikrishna and Vidit Santosh Gujrathi drew their games against Fabiano Caruana and Wesley So respectively. Grand Master Arjun Erigaisi surprised all by outplaying much stronger Leiner Dominguez Perez in 49 moves. India 'A' secured the fourth position as S.L. Narayanan lost to Sam Shankland.