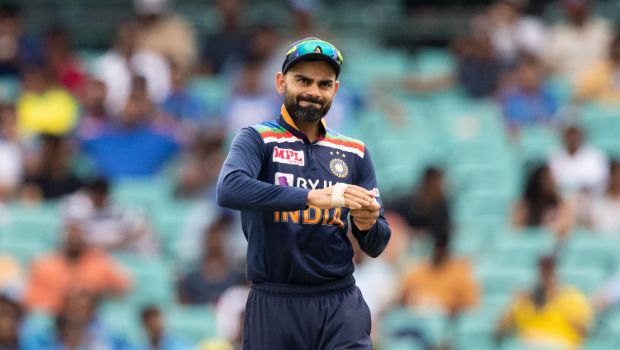 Virat Kohli expressed gratitude to the Indian team's outgoing head coach Ravi Shastri. Indian skipper Virat Kohli thanked other coaching staff Bharat Arun and R Sridhar, whose tenure ended at the ICC T20 World cup. Kohli expressed that the outgoing coaching staff had made immense contributions in making the Indian team a strong outfit. He admitted that they have made the Indian team a force to reckon with.
The coaching stint of Ravi Shastri, bowling Coach Bharat Arun, and fielding coach R Sridhar ended on 8th November 2021, with team India's last match of the T20 World Cup against Namibia. Ravi Shastri's stint as a head coach came to an end with India's early exit in T20 World Cup. Virat Kohli praised all the coaching staff for their hard work and determination in making the Indian team as top contenders in the World.
Virat Kohli said that it was an amazing journey as a team with all the coaching staff. He thanked them for giving beautiful memories. Kohli admitted that their contribution will always be remembered in Indian cricket history. Kohli wished all to move forward in life and reach greater heights.
Under Shastri's guidance and instructions, the Indian team became a formidable outfit in the Test arena and spent 42 months at the top of the ICC rankings. Virat Kohli partnered with Shastri to win the T20I series in South Africa, New Zealand, England, and Australia.
Former Indian captain Rahul Dravid has replaced Shastri as India's head coach. Ravi Shastri has hinted that he might return to cricket commentary. Earlier, he was a celebrated commentator in cricket.