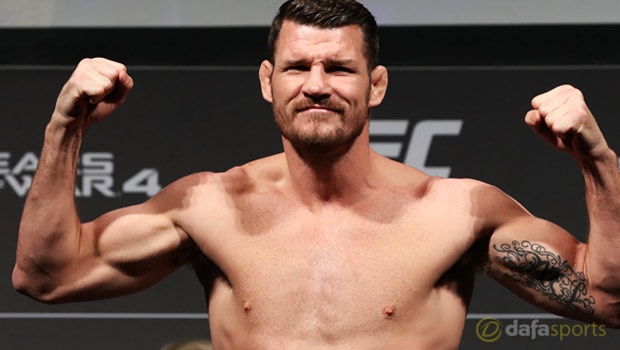 UFC middleweight champion Michael Bisping has revealed he is hoping to return from injury in May and says he wants to set up a big money-spinning fight.
The 37-year-old enjoyed the best year of his professional fighting career in 2016 and was one of the candidates in the running for the UFC "Fighter of the Year" accolade.
The Manchester-based MMA fighter claimed a memorable victory over "The Spider" Anderson Silva in February 2016 before then going on to claim his first world title in the UFC.
Bisping claimed the strap via a first round knockout triumph over American Luke Rockhold, who he suffered a loss to in 2014.
The Brit then went on to avenge his UFC 100 loss to Dan Henderson by successfully defending his title in Manchester in October, winning after five rounds by unanimous decision.
However, 2017 hasn't provided as much positivity just yet after "The Count" revealed he was struggling with a knee injury, which he has now confirmed will likely keep him out until May.
Bisping told Champions.co: "First and foremost, I am still UFC middleweight champion of the world, I have to defend that belt, simple as that.
"Dana actually- Dana White, UFC president- actually contacted me and spoke about a fight recently but I've been having a lot of issues with my knee so I've got to have a knee surgery.
Maybe around end of April, May something like that, I'll take a fight."
The middleweight champion has plenty of potential challengers with the likes of number one contender Yoel Romero, Jacare Souza, Georges St-Pierre and Chris Weidman all ready to step up.
Bisping insists he will look to secure the biggest fight in money terms and feels he deserves that opportunity at this stage of his career.
He added: "I want the biggest fight I can get. I don't mind facing No. 1 contenders but at this stage of my career I've fought the best guys forever.
I want the biggest fight it can possibly be. By biggest, I mean the biggest money generating fight I can possibly have. I feel I deserve that. I've earned that.
"I am the champion of the world and I will take on all comers, but I want the biggest fight possible."