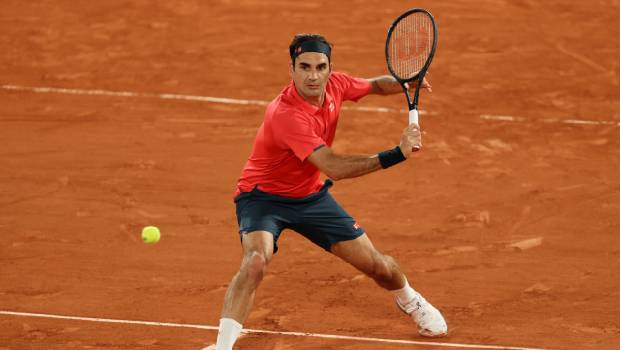 Swiss tennis player Roger Federer suffered a shocking defeat in the second round of the ATP grass tournament in Halle on Wednesday. Roger Federer was the defending champion in 2019 and it was his 9th title. Nearly after two years, Roger was playing in the grass match. Roger Federer considered this tournament as his preparation for Wimbledon which starts later this month on June 28.
Canadian player Felix Auger Aliassime beat Roger Federer 4-6, 6-3, 6-2 in the second round. 20 years old Auger Aliassime beat the former No 1 player at the first attempt. Beauty is that Auger Aliassime is just half of Federer's age. Both the players share the same day as their birthday on 8th August.
Federer battled a tight first set and took a lead with ease. Later on made a lot of errors as he started to labor in the second set and showed his frustration in the third set, which made him slip away in the decider. He faced 15 breakpoints in the match. This is the first time, Roger Federer had failed to reach the quarter-final in his 18 appearances.
Felix Auger Aliassime told that Federer is his idol and it was a great honor for him to play. He also added that he was a little bit nervous when he felt that he could win. The young player who started his professional carrier in 2017 played perfect tennis to beat the top-class player.
20 Grand slams winner Roger Federer had two surgeries on his right knee in 2020. After a year of rehabilitation, he was preparing himself for Wimbledon. Last week Federer pulled out of the French Open to get extra rest before Wimbledon. Roger Federer plays the ATP tournament as a warm-up event before playing Wimbledon.
The Swiss legend admitted that coming back from knee surgeries has not been that much easy. He told overall he felt good about the game. The eight-time Wimbledon champion said he needs at least ten games to prepare for Wimbledon. Federer said he is looking forward to the fitness of his legs.
Roger Federer said that every match should be taken as information and the negatives should be figured out. He is confident that he can move forward positively, work on his game with another week of practice and play strongly in Wimbledon. Roger Federer will put himself in to win a 9th title at Wimbledon.