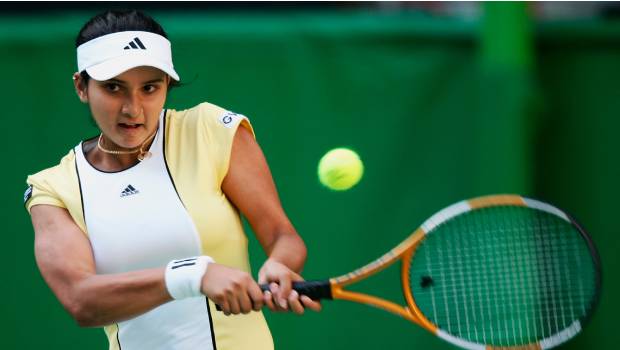 In a recent interview at Sania Mirza Tennis Academy, the stalwart said Olympics has been at the back of her mind as she is back to full-length training charting practice sessions four hours a day.
Sania said her primary goal is to stay healthy and fit in order to take part in her fourth Olympics as she is conscious of the challenges faced to win such an event. She feels an Olympic medal is one thing that she misses in her list of achievements and that she wants to end this chapter of her life with a medal in Tokyo.
She feels to have been lucky in life and on the tennis court with the support system she has that is needed to be a top-class athlete. Sania went on to say it would be a different kind of challenge to be back in the circuit after a long gap due to the pandemic.
Sania likes to set major goals prior to an event as it helps her to take it one step at a time. Having already recovered from COVID-19 earlier she thinks the biggest challenge during these times would be to stay healthy. The recovery from the virus led Sania to delay her full-length training.
The Indian tennis star admitted because of the pandemic tennis took a backseat. But on a positive note, it also taught everyone how to lead a healthy life and cherish the simple things in life and ultimately reminding the world that health is more important than anything else.
Sania explained she enjoyed spending quality time with her family especially the time with her son Izhaan which if not for the pandemic she would have struggled to do.
She is also set to make a comeback in the upcoming Doha and Dubai Opens. Speaking about her comeback Sania is looking forward to making a return and competing again. Last year around this time Sania after being blessed with her son she made a comeback and won a WTA event sensationally in Australia.
Sania concluded the interview by saying she hopes to replicate her performance in Australia and win some major events. As she waits to see how things shape up in the days to come.