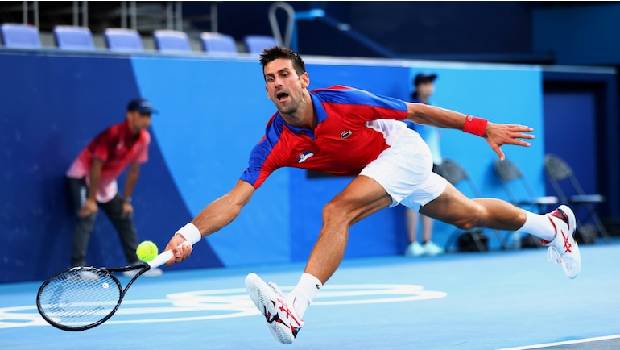 Novak Djokovic announced his shocking withdrawal from the ATP Cincinnati Masters. Djokovic will play straight in the 2021 US Open without participatingin the lead-up tournament. Novak Djokovic looking to complete a Grand Slam at the US Open said he needs more time to recover after the Tokyo 2020 Olympics.
Djokovic is the defending champion of the Cincinnati Open and has won it two times. Former ATP champions to compete in the 2021 Cincinnati field are Rafael Nadal, Daniil Medvedev, Marin Cilic, Grigor Dimitrov, and Andy Murray. Former champion Roger Federer had withdrawn from the tournament due to a knee injury.
The top-ranked Serbian star stands equal with Roger Federer and Rafael Nadal on the all-time men's record of 20 grand slam titles. World no.1 player Novak Djokovic could become the first man after Rod Laver to win all four major titles in a single year since 1969. Australian former tennis player Rod Laver is the only male player to achieve two-time Grand slams in singles event.
Novak Djokovic posted on social media to disclose his decision about the Cincinnati tournament. He posted a note that he is taking a long time to recover and regain after a taxing journey from Australia to Tokyo. Djokovic shared that he won't be ready to take part in Cincinnati this year and will focus on the US Open.
Djokovic has been playing non-stop tennis tournaments, winning the Australian Open, the French Open, and Wimbledon. The 20-time major champion competed at the Tokyo Olympic Games to win a Golden Slam but lost to German Alexander Zverev in the semifinal. Alexander thrashed Djokovic's dream of winning an Olympic gold medal.
Novak Djokovic's hope of winning an Olympic medal was put on hold for another three years as he lost the bronze medal match to the Spainsh Pablo Carreno Busta. Both played over two hours and 47 minutes in the choking Tokyo heat to secure a medal. After the defeats at the 2019 ATP Tour finals, Djokovic lost two straight singles matches for the first time.
The 34-year-old Serbian pulled out of the mixed doubles bronze medal match due to a shoulder injury and returned home without a single medal in the 2020 Olympic Games. The 2021 Western & Southern Open is the main event ahead of the 2021 US Open. The fourth and final Grand Slam event of the year, the US Open starts on 30th August. The ATP Cincinnati Open will be played from 15th to 22nd August.