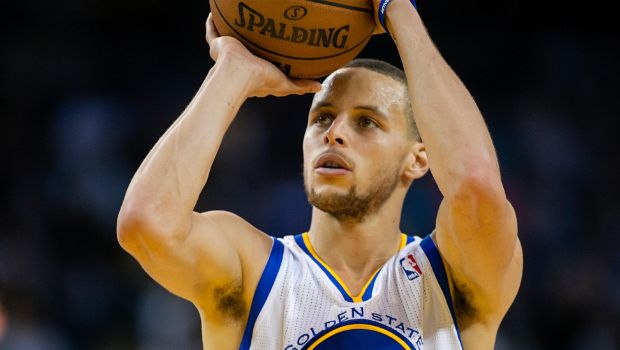 The Golden State Warriors are moving on to the Western Conference semifinals after beating the Denver Nuggets 102-98 in Game 5 to clinch their first-round series. Stephen Curry finished with a team-high 30 points, while Gary Payton II came up big in the fourth quarter. On the other side, reigning MVP Nikola Jokic gave a tough fight with his classical play and ended up with 30-points for the Nuggets. Golden State Warriors will face either Memphis Grizzlies or Minnesota Timberwolves in the West semifinals.
Resurgent Golden State Warriors and defending champion Milwaukee Bucks have completed 4-1 series victories to advance to the second round of the NBA playoffs. In Milwaukee, Giannis Antetokounmpo scored a game-high 33 points as the Bucks brushed aside the Chicago Bulls 116-100 to clinch a comfortable series win and advance to an Eastern Conference showdown with the Boston Celtics.
The Warriors, who had led the series 3-0 before dropping game 4 in Colorado, dug deep in the fourth quarter to clinch a remarkable victory at the Chase Center. The Nuggets were in the hunt still the third quarter. The Nuggets' star Jokic displayed a clinical performance and guided his side to take an eight-point lead at the end of the third quarter.
But Golden State Warriors outclassed the visitors 32-20 in the fourth quarter. Payton made the difference by contributing crucial 10 points and helped his side to claim a dramatic win.
The victory was Golden State's first playoff series win since 2019 after two consecutive seasons where they missed the postseason. Stephen Curry led the Warriors in scoring while Draymond Green produced another huge shift marshaling the defense against the threat of Jokic.
The Warriors clamped down on the Nuggets' offense late and restricted them to just 20 points in the final quarter. The Warriors have improved to 20-8 in closeout games under Steve Kerr. They are also now 16-1 all-time when holding a 3-1 series lead and the only loss came in the 2016 Finals.
Nuggets have had success in the past in elimination games and even overcoming 3-1 series holes. However, the Nuggets fell short in forcing a Game 6 and extending its postseason. It was almost poetic as Jokic virtually played the entire season without star teammates Michael Porter Jr. and Jamal Murray. However, he single-handedly carried the Nuggets to a historic degree this season. But if these teams meet again next season with Porter and Murray back in the roaster, do not be surprised if the result is different.