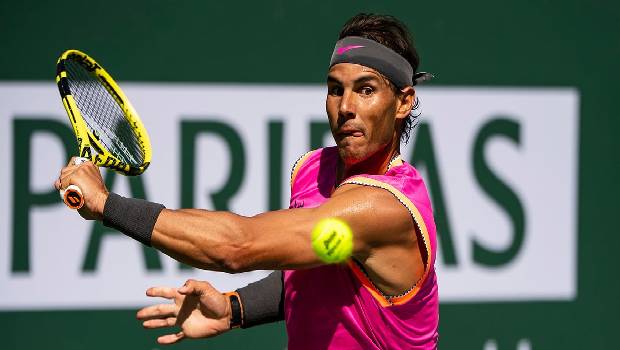 Ahead of his 2021 Monte Carlo campaign, Rafael Nadal provided some insight into the back injury that plagued him through most of the Australian hardcourt swing earlier this year. Nadal claimed he was left dejected by his injury, which put paid to his hopes of doing well at the Australian Open.
The back injury of Rafael Nadal was revealed during the ATP Cup, where the Spaniard had to withdraw from both of his singles matches. Unfortunately, by the time of Australian Open began Nadal's condition didn't see much improvement and had to cope with new changes to play the tournament through the injury.
In a recent conversation with Tennis TV, Nadal recalled his situation in Melbourne, claiming that he had to 'find solutions every single day' to be able to participate in the Slam. The 20-time Major champion also revealed that his back injury had surfaced about three weeks before the start of the Australian Open.
"Yeah, was a tough time before the Australian Open, I had to find solutions every single day to try to play the tournament," Rafael Nadal said. "Finally, I did it, was not a bad result the quarterfinal, was not good as I would have liked." "I felt ready for Melbourne," he added. "But then after the problem on the back, 20 something days before the tournament start, I had this problem, so I lost a little bit of the positive feelings."
As per Nadal in order to regain full fitness it took him 2 weeks after his exit from the Australian Open. But he then asserted he is happy with where he is currently in terms of his body and tennis, as he starts his bid for a record-extending 12th title at Monte Carlo.
"Then it took some time to be back on the court, I had to do some treatment, took a couple of weeks to work in the right way again," Nadal said. "But I'm quite happy now, for the last one month, I am practicing well. I was able to work as much as I like. So, I am happy the way I arrived here."
Nadal also expressed his delight at being back at the event, which has seen him achieve tremendous success throughout his career. The 34-year-old claimed that the weather and playing conditions at Monte Carlo are perfect for tennis