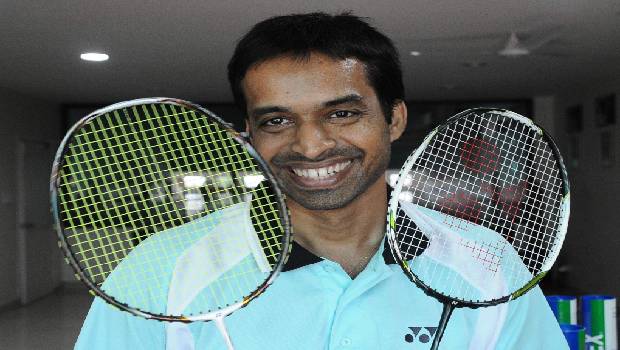 Pullela Gopichand, the Chief National badminton coach is now to focus the training on the female badminton players of the Indian team, to win in the Tokyo Olympic qualifying events. Saina Nehwal and PV Sindhu are the confirmed contestants for the Olympics medals and even with the slight improvements, the women have enough chances to claim gold in the Tokyo Olympics.
The selection process for the 2020 Olympics is in full swing until April 2020, and the badminton players are only nearly ready for the Olympic target. Nehwal and Srikanth Kidambi had participated and lost a few matches in the Thailand Master series tournament in Bangkok at the beginning of the year had impacted their rankings. Nehwal as 16th and Sindhu in 18th are the National ranks of these players, the players had to list within the top 16 names to secure the 2020 Olympic seat.
Initially, the Indian fame coach faced some difficulties with Saina Nehwal at the communication level. Nehwal had switched academy due to some reasons, and began training under Vimal Kumar aiming to perform better. Unfortunately, the training sessions did not go well so Nehwal walked back to the roofs of Gopichand academy to improve. Meanwhile, along with PV Sindhu, Srikanth Kidambi had focused trainers to train. Sindhu won silver in the Rio Olympics 2016 and Kidambi won Bronze at the 2016 Asian Championships.
Pullela Gopichand shared in an interview that, Gopichand's priority would be to qualify the members with maximum wins to enter into the 2020 Olympics. PV Sindhu and Sai Praneeth B will be a definite goods news, and with the current health status if Saina Nehwal showed a minimum of ten percent of improvement another medal to the nation is guaranteed were the Gopichand's words. The national coach further added that the court set in the 2020 Olympics is performance familiar than the World Championship sets.
Knowing the Olympic preparation around the nation, the national coach conveyed the competition will be huge. Since 2008 the badminton team had passed to quarterfinals at Beijing Olympics, in 2012 a bronze and in 2016 a silver was earned hopefully, gold in the Tokyo Olympics is the coach's aim. Whether a junior or senior the mental strength is vital for a badminton player when competing in the international games was Gopichand's words.