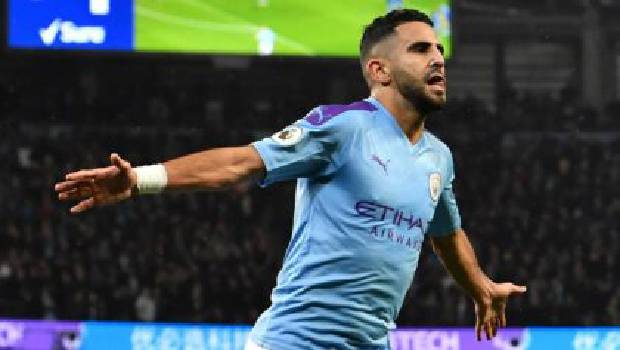 On 2nd January 2020, the Premier League match was between the Tottenham Hotspur and Manchester City. The Spur's gave a back-to-back goal for the team in a few minutes difference and scored 2-0 against Manchester City. The Spur's team is now in the 5th position in the Premier League table.
Riyad Mahrez passed the ball to Sergio Aguero the Manchester City player to goal, but the Spur's player Toby Alderweireld crossed Aguero and led the ball to hit the post to return to the Hotspur players. Another pass from Mahrez led the ball to Alderweireld but the City player Raheem Sterling continued the chase. Aguero chased the ball to the post, again when Spur's Serge Aurier tried to defend the goal, the VAR gave foul for the team.
A penalty kick for the City player was set, but Ilkay Gundogan failed the kick by sending the ball to the Hotspur goalkeeper Hugo Lloris. Aggression posed among the City players, a round of passes from jersey 26 to 7 and then to 10 only led to another failed goal which served the crowd.
A vital scenario where the Tottenham Hotspur's goalkeeper was away from the goal post for a while, and the Spur's players Davinson Sanchez stood defending the area and Alderweireld took the responsibility to dodge the goals sent by Man City's Aguero until the Lloris was back to the position. Gundogan's try on the goal added to the list of failed attempts by the City.
The Manchester City gains a corner kick but the Hotspur player Harry Winks grabs the ball and chases across the field, but soon met with Oleksandr Zinchenko and collided to the ground. The MC player had a yellow card pinned now with the red card, the City comes to a 10 member team.
In the second-half time, the pass made by the Hotspur's player towards the Man City goal post area, Kyle Walker covered the pass, but soon the ball went to Tottenham Hotspur's jersey 27 who in turn passed to the debut gamer Steven Bergwijn and the Spur's netted their first goal. The second goal came in minutes later by the pass made from the Spur's player to Heung-Min Son whose strike from a distance pocketed the goal. Thus the City scored 0 and Hotspur 2 and won the game.