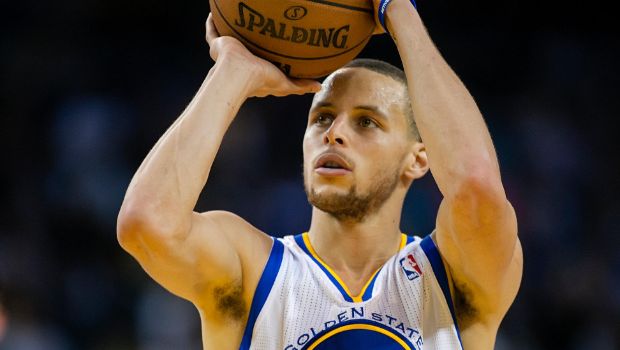 Defending Champions Golden State Warriors registered a huge 123-107 victory over arch-rivals Boston Celtics at Chase Center in a repeat of last season's Finals. Back in June, Golden State Warriors defeated the Celtics in six games to clinch the fourth NBA championship title. The Warrior's star point guard Stephen Curry was named Finals MVP for his brilliance on the court. The Warriors have struggled so far to build momentum in their title defense this season. The Warriors came into the game after back-to-back defeats. With a record of 14 wins and 13 losses they still have plenty to do to get their season back on track.
The Warriors played brilliantly and dominated the game with offensive firepower. Klay Thompson and Curry combined to score 66 points and ended the Celtics' run of three straight victories. Though the Celtics failed to keep pace and lost the encounter, they remain top of the Eastern Conference Atlantic division with a 21-6 record. Boston Celtic's Jayson Tatum, who managed just 18 points, was adamant about the defeat, coming just six months after losing out to the Warriors in the NBA Finals.
Thompson led the Warriors with a game-high 34 while Steph Curry weighed in with 32, including six three-pointers. Thompson got going from the start, scoring 24 points in the first half. Jaylen Brown scored 31 points and pulled down nine rebounds for the Celtics. The 24-year-old Tatum managed to add 18 points while Malcolm Brogdon chipped in with 16 points off the bench.
Curry, who connected on 12 of 21 shots from the field, said the defense played a major role in their win. Curry admitted that from the start his side tried to defend without fouling, just to make it tough for their opponents. Tatum and Brown have played amazingly high-level basketball all year, but the Warriors' defense unit made them work hard to earn points.
The Warriors moved the ball well and their defense connected well with their offense, which was a treat to watch. Boston Celtics will face the Los Angeles Clippers on Monday night while the Warriors will be in action against Milwaukee Bucks on Tuesday night.
Meanwhile, the Brooklyn Nets, who are second in the Eastern Conference Atlantic, held their nerve to secure a 136-133 win over the Indiana Pacers. Cam Thomas' career-high 33 points helped them come from nine points down in the final quarter to claim a third straight win.