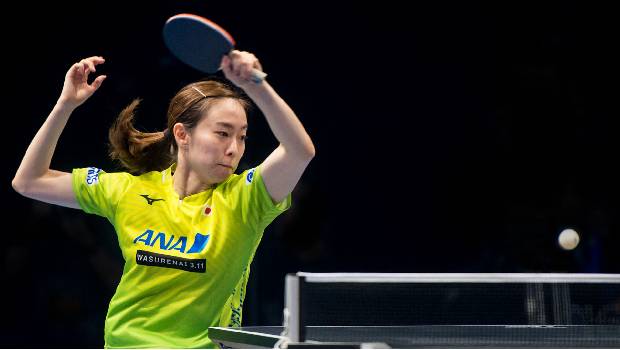 Top male and female table tennis players of Japan on Monday gathered at Ota City General Gymnasium to take part in a special one-day exhibition event. This gave the fans an opportunity to witness for the first time since the pandemic their country's elite players to compete.
The event was comprised of top players from the T. League and from both men's and women's national teams. Some prominent names from the national team were Kasumi Ishikawa and Tomokazu Harimoto. The men's singles bronze medalist from the 2016 Rio de Janeiro Olympics, Jun Mizutani due to minor health complications made a last minute decision to withdraw from the event.
The event was hosted by the T. League in a closed arena with the absence of spectators. But the event was telecasted on television and streamed on the internet for the fans to watch remotely see few entertaining duals that normally they would not able to witness.
The initial stage of the event saw the T. League select squad play against a squad combined of the men's and women's national teams. The T. League players defeated Japan's national representatives by 5-4.
Later during the event, the men's and women's national players pitted against each other. The men's team was handed handicaps which meant they cannot serve. The women's team defeated the men by 2-1 in the unique contest.
Stringent guidelines and precautions were instituted by the organizers to avoid the spreading of infection ahead of the event. One of the assistant chief director of the T. League, Yoshihito Miyazaki said players, officials and staffers who are scheduled to feature in the event, must produce an antigen test. Prior to the event it was said all individuals tested negative for COVID-19. Media members like reporters and photographers were only allowed to stay inside the press area in the stands as all interviews were conducted online.
Miyasaki in an interview during the event said while the virus is still at large, they did not have to be too afraid of it. He also added that the event has given confidence to them. Speaking about the need for this event he said the sport had to resume and he thought it should be the T. League that does it. The T. League will kick start its third season on Nov. 17.