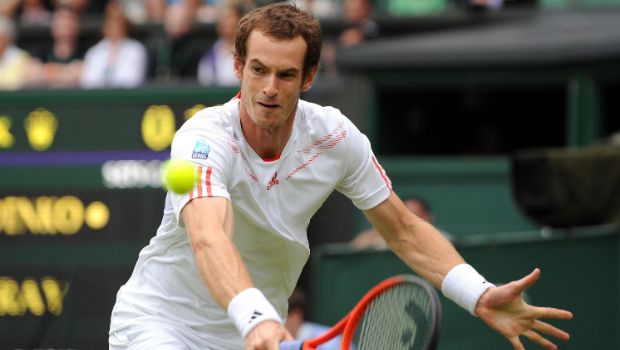 Two-time Wimbledon champion Andy Murray fought back after dropping a set and rallied to beat James Duckworth in the opening round of Wimbledon 2022. After a slow start on Centre Court, Murray delivered his game plans to great effect to surpass Duckworth. There was a fist pump and an almighty roar after Murray finally defeated the world No.74 Duckworth 4-6, 6-3, 6-2, 6-4. Duckworth, who underwent hip surgery in January, gave a good fight till the end. Although the resilient Australian put up a fight on Monday evening, it was the British player who advanced into the second round.
Of course, a tough test awaits Murray on Wednesday against the 20th seed John Isner. The big-serving American came victorious after battling five sets against the French qualifier Enzo Couacaud. It would be an exciting contest to witness as former world No.1 Murray leads the head-to-head record as 8-0 against the American.
The way Murray recovered from a scratchy first set was a treat to watch. He grabbed the momentum and applied all his skills to secure a good win with 35 winners and just 14 unforced errors. Towards the end of the match, there were echoes of vintage Murray and he impressed everyone by moving the Australian around the court, teasing, and testing.
The 35-year-old player has shown good form in recent days, reaching the final in Stuttgart. Victories against Stefanos Tsitsipas and Nick Kyrgios in Stuttgart have given him huge confidence. And, promisingly, he looks to have fully recovered from a stomach strain he sustained against Matteo Berrettini.
After finding more rhythm with his groundstrokes, Murray combined his counter-punching with timely forward moves. The British star hit 15 aces and won 85 percent of his first-serve points in the two-hour and 43-minute battle. Murray showcased his varieties and even threw in an underarm serve.
In the final set, both players took care of their serve until 4-4. Duckworth saved the first break point with an aggressive backhand. But the Australian dumped a double fault into the net to hand Murray the decisive advantage. Murray did not give away his opportunity and used the same to seal the victory.
In Women's singles, US Open champion Emma Raducanu defeated Van Uytvanck in straight sets 6-4, 6-4. The British no.1 jumped up and down with excitement after winning her first match on Wimbledon's Centre Court. Emma will face Caroline Garcia in the second round.