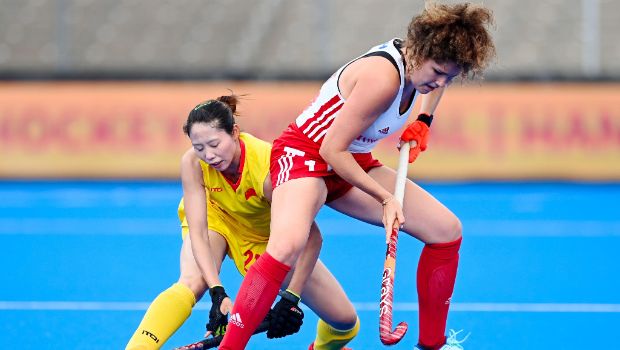 After a long 24 years of trying, the England women's hockey team finally clinched the gold at the Commonwealth Games. Earlier, the Lionesses had played Australia in three finals and lost every one of them. But on a sunny Sunday afternoon at the University of Birmingham, England women finally defeated them 2-1. Thanks to goals from Holly Hunt and Tess Howard. England had won a medal at every Commonwealth Games since hockey was added to the grand event in 1998, but never bagged a gold. The Lionesses changed that and scripted history in front of a high-spirited home crowd who played their part as England's 12th woman perfectly.
This victory went some way to making up for the defeats endured by the England women's cricket and netball teams, who both lost bronze medal playoffs earlier in the day. The Lionesses were in control of the match throughout and never allowed their opponent to dominate.
It was a seesaw battle in the first quarter. Both teams failed to take advantage of chances in a nervy first quarter. Australia flashed the ball across the goal while England failed to capitalize on three penalty corners. However, the Lionesses scored two goals in the second quarter and Flora Peel had a hand in both goals.
Peel threatened the opponents with early raids into their territory and fed Hunt at the top of the D. Hunt trapped the ball perfectly and smashed her shot past Australia goalkeeper Aleisha Power.
England doubled the lead four minutes later with brilliant team play. Howard made an interception and passed back to Shona McCallin. She whipped the ball onto Peel, whose shot was cleverly deflected into the net by Howard. It meant Australia, who have won the title five times, had conceded more goals in those four minutes of play than they had in the rest of the tournament.
Australian women looked the stronger side and tried to dominate after the break. But it was England, who went close to a third goal through Anna Toman. Toman's strike from a penalty corner crashed against the post.
The Hockeyroos managed to pull a goal back with just 19 seconds remaining. Ambrosia Malone swept home the loose ball from a short corner. It was just the second goal England conceded in the entire tournament. It is the second successive Games in which four-time champions Australia have lost the final, having lost to New Zealand four years ago on home soil.