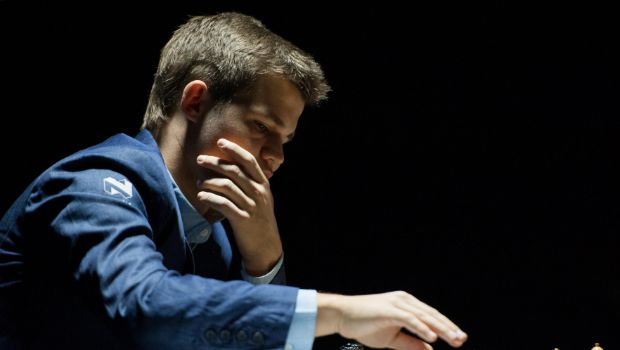 The 16-year-old Indian chess sensation Rameshbabu Praggnanandhaa stunned World Champion, Magnus Carlsen of Norway, in 39 moves during the Airthings Masters. Praggnanandhaa, nicknamed Pragg, registered his first victory over Carlsen. Pragg became the youngest player to beat Carlsen since he became the World Champion in 2013. Secretary of All India Chess Federation (AICF) Bharat Singh Chauhan has lauded the young Pragg as he toppled the World no.1 player.
AICF Secretary Bharat Singh Chauhan said that he is not surprised at Pragg defeating world champion Carlsen in the eighth round of the ongoing Airthings Masters. The AICF Secretary admitted that the teenage player is very dynamic and tactically well-versed. Chauhan said that Pragg is outstanding with his tactics and has been consistently performing well in various international events. Chauhan expressed that the way Pragg performs is extraordinary.
The young Indian player seeded third from the bottom in the Airthings tournament has played a good game to beat Carlsen. Chauhan added that the mindset of Pragg is always to win games and he is not bothered about who he is playing against. Pragg has been playing well against all the top players.
Chauhan expects more wins from youngsters like Praggnanandhaa, Nihal Sarin, and Gukesh, Erigaisi Arjun. AICF Secretary feels happy for these youngsters as they have performed well in international tournaments. AICF Secretary added that Pragg keeps fighting till the end and he is well-versed with the very dynamic of the game.
Praggnanandhaa secured two more victories after defeating the World Champion and proved to everyone that his win was not a flash in the pan. The young chess Grandmaster clinched victories against Andrey Esipenko and Alexandra Kosteniuk in rounds 10 and 12 of the online rapid Chess competition.
Praggnanandhaa's win over Carlsen was a sweet revenge as the Norway Grandmaster dethroned Indian legend Viswanathan Anand in the 2013 World Chess Championship. Only three Indians have managed to beat Carlsen so far. Earlier, Pentala Harikrishna and Viswanathan Anand defeated the Norwegian, and now it is Pragg.
Chauhan pointed out that Pragg will grow stronger so that he can beat any player in the world. In 2016, Pragg became the youngest international master in history at the age of 10. Chauhan admitted that this youngster will bring glory to his country. He concluded that Pragg could be a title contender in the years to come. Indian cricket legend Sachin Tendulkar congratulated Pragg and wished him to have a successful chess career.