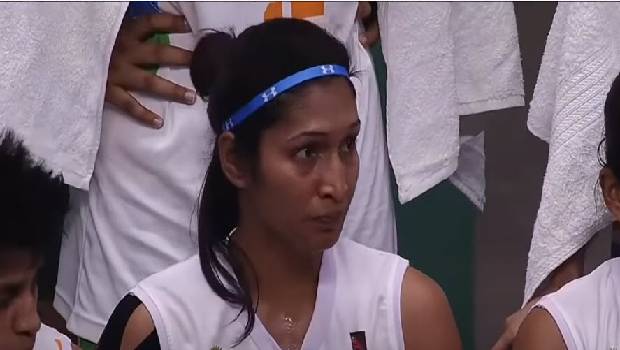 The Indian Women basketball team suffered a 69-107 loss to South Korea in a Group stage match of the 2021 FIBA Women's Asia Cup. Indian Women faced their second defeat of the campaign after their opener loss to Japan. India registered its second straight loss at the continental competition.
The 2021 FIBA Women's Asia Cup is the 29th edition of the tournament, which is scheduled from 27th September to 3rd October. For the first time, the continental tournament is played in Amman, Jordan.
The Korean star Kang Lee-seul stood out at the top with 18 points. Both Park Ji-Hyun and Park Hye-jin scored 15 points each. Shin Ji-Hyun made a good contribution by scoring 14 points. Indian captain Shireen Vijay Limaye led from the front and scored 16 points with a respectable performance. She was impressive in the second half of the game. The young Indian player Pushpa Senthil Kumar (12 points) continued her run with yet another double-digit score in the tournament.
Ranked no.70 in the world, Indian Women hoped to match the firing Koreans in the game. Indian Women restricted the Koreans with perfect passes, fast breakaways, and accurate shooting. The Koreans led the game by just six points in the opening quarter.
The Indian Women fought hard in the opening half and tried to level the scores. But the Indians lost the field in the second half and scored just 7 points in the third quarter as compared to 33 by South Korea. The world No.19 South Korea dominated the game with good assists and clever steals. The Koreans scored brilliantly in all four quarters to secure a comfortable win. South Korea had 51 percent success in the three-point shooters.
Indian forward players were effective going ahead in the game, but the Indian defense was weak. Though Indian defenders were seen all over the court, they failed to improve as the game progressed. A poor defense resulted in giving away 20 turnovers to the Koreans.