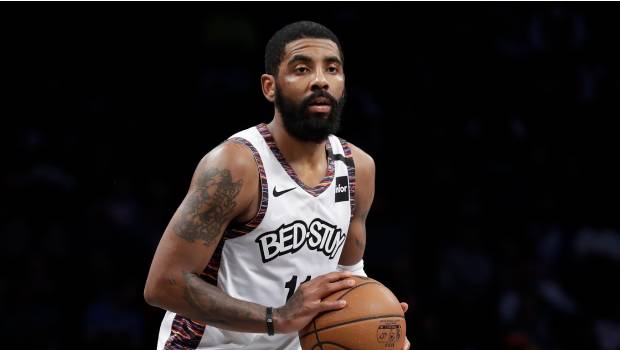 The regular season of NBA 2019-2020 was suspended on March 11, 2020, due to the Covid-19 pandemic and it has been now three months since that. This weekend National Basketball Players Association (NBPA) met to make plans for the return of the game. On June 5 NBPA representatives agreed on a 22-team format basis when the games will resume its play that is scheduled to take place in Disney's ESPN Wide World of Sports Complex in Orlando, Florida.
This Friday about 100 NBA players connected through a conference call to voice their concerns about them coming back to court. NBPA vice president Kyrie Irving made an argument that seeing the issues present now in the U.S the games should not be resumed. Other than the pandemic United States is also facing a lot of protests in various parts of the country from the public regarding anti-racism. Quite a few players in the meeting sided with the argument of Kyrie Irving saying that if the season is resumed right now it would cause drawing attention towards basketball which will negatively affect the Black Lives Matter movement. But there were also players arguing how the game could shine more attention towards the movement.
On Monday night in an interview with ESPN NBA commissioner Adam Silver said that he is confident about the sport returning. He feels that the NBA can boost the people's spirit and can be a perfect stage for the nation to have a discussion not only about racism but also other social issues. Former Portland player Damian Lillard present in the same show had a different perspective about resuming NBA. He said the nation has gone through a great ordeal because of the pandemic and the return of the NBA can bring some normalcy for the people. But right now, with the racial injustice that is the point where you draw the line. Lillard further said with such a situation the game cannot draw attention from the Black Lives Matter movement. Patrick Beverly of the Clippers team tweeted that if Lebron James agrees to play every other player would follow him.
It is expected that the NBA teams will start their training in their facilities from June 30 and later depart to Orlando the following week. Every team will play eight regular-season games and then proceeded with the play-offs.