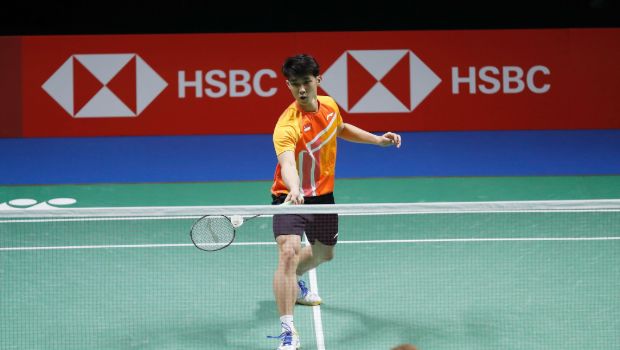 Loh Kean Yew defeated Indian Shuttler Kidambi Srikanth to win the finals of the men's singles event in Huelva, Spain. Loh Kean Yew of Singapore outclassed Kidambi Srikanth 21-15, 22-20 to secure the gold medal of the 2021 BWF World Championships. It was the first final of the division for both nations. Singapore became the fifth nation to win gold in the men's singles at the Worlds as Kean Yew clinched victory in straight games.
The 28-year-old Kidmabi Srikanth became the first Indian shuttler to win a silver medal at the Worlds. The previous best by Indian players at the BWF Championships being a bronze medal: Prakash Padukone (1983), HS Prannoy (2019), and Lakshya Sen (2021). Srikanth was the first Indian male shuttler to play in the finals of the BWF tournament. He defeated his compatriot Lakshya Sen 17-21, 21-14, 21-17 in a thrilling semi-finals contest. Srikanth had his moments in the final but lost the momentum with unforced errors.
Loh secured the first medal of any kind for Singapore at the Worlds. Loh playing in a big final was found nervous when the match started. He led the first game 3-1 up but went down 3-9 as Srikanth showed his class with a brilliant mix of jump smashes and drop shots. Srikanth was in complete control before some nervousness of his own crept into his game and an unwanted error made it 9-4.
Srikanth headed into the break with a lead of four points. Loh fought back with his speed and placements to take back the lead after the mid-game break. Loh showed his hunger for the gold with some excellent play at 12-12. He was diving full length to make a return in the middle of the court, then sprang to his feet from being off-balance and finished the rally with a winner at the net.
Loh continued to boss the netplay with deft touches and swift movements before taking the first game 21-15. The second game saw a neck and neck contest between the two. Srikanth changed his tactics and played a bit farther from the back of the court, which forced Loh to play more defensively.
Srikanth took a 9-6 lead, but four consecutive errors followed by a brilliant cross-court smash from Loh made Srikanth lose his momentum and lead. Srikanth sneaked ahead 16-14 with a backhand cross-court net shot. Srikanth fought hard to save two championship points, but another error at 20-20 handed a third to Loh. Finally, Loh earned two straight points to secure the gold.