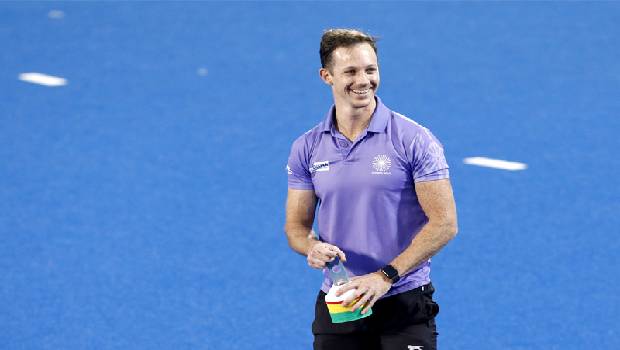 The ongoing national camp for the Indian hockey team is currently being hosted at the SAI center. It is now said that the camp will conclude on 12 December, a week earlier to the schedule. This decision has been made as per the recommendation of chief coach Graham Reid.
The camp, which has been going on for four months, was earlier scheduled to conclude on 18 December.
After a three-week break on 5 January, the players will reassemble for the camp again. The Sports Authority of India (SAI) in a statement said that a comprehensive strength and conditioning program will be organized for the players by Robin Arkell who is the chief coach and scientific advisor of the men's senior team.
The Indian men's hockey team has been training at the SAI Bengaluru Centre since August this year, as sports began to resume in a phased manner following the withdrawal of the nationwide lockdown imposed in March to contain the COVID-19 pandemic.
During this August, the camp faced a barrier in progressing with the training when half a dozen players of the national team tested positive for coronavirus after returning from a break.
The six men's team players skipper Manpreet Singh, striker Mandeep Singh, defenders Jaskaran Singh, Surender Kumar, drag-flicker Varun Kumar and goalkeeper Krishan Bahadur Pathak tested positive upon landing in Bengaluru to attend the national camp which was to be resumed on 20 August.
Shilanand Lakra in a recent interview said the team has got some brilliantly talented players in the main team and that his aim was always to earn a position in the national team through more consistent performances in both domestic tournaments and during the national camps. Lakra made his debut at the Sultan Azlan Shah Cup for the senior team in 2018.
Lakra is currently a part of the ongoing national camp which is being held at the Sports Authority of India (SAI) facility. He added by saying that the pandemic gave him an opportunity to rethink and analyze his style of play for the past two years and what changes can be done to improve his career. In these past weeks, he has also managed to speak with some of the coaching staff especially chief coach Graham Reid who has guided him in identifying key areas that he has to improve.