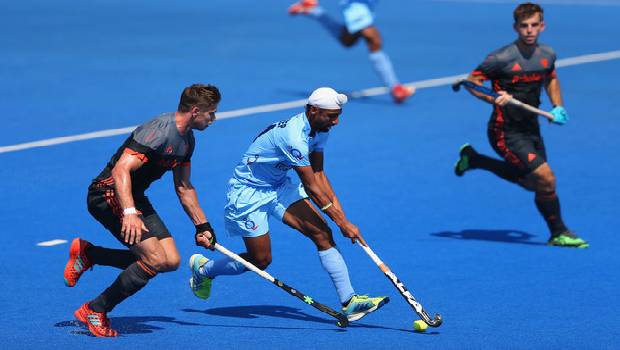 3rd Annual Awards for honouring the Indian Hockey players took place at New Delhi on 8th March 2020, 11 categories, and 8 of each had 4 nominations for male and female players with cash prize and trophy. Hockey India Dhruv Batra Player of the Year 2019 for male and female group had a total cash price of 50,00,000, rupees, Hockey India Jugraj Singh Upcoming Player of the year 2019 (Men – Under 21) has a cash price of 10,00,000 rupees, Hockey India Asunta Lakra Upcoming Player of the year 2019 (Women – Under 21) with a cash price of 10,00,000 rupees, Hockey India Dhanraj Pillay Award for Forward of the Year 2019 with 5,00,000 rupees.
Hockey India Ajit Pal Singh Award for Midfielder of the Year 2019 awarded with 5,00,000, and a couple more awards with sum of 10,00,000 rupees had been announced, by the Hockey Annual Awards. Hockey India Major Dhyan Chand Lifetime Achievement Award, Hockey India Jaman Lal Sharma Award for Invaluable Contribution 2019, and Hockey India President Award for Outstanding Achievement are the three awards would be announced on the distribution day.
Mandeep Singh, the 25 years old, hockey forward player has won, Champions trophy, Asian Champions, Asia Cup, recently the forward player had nominated and won the Dhanraj Pillay Award for the year 2019, at New Delhi in the 3rd Annual Awards for the Indian hockey players. Mandeep Singh, regarding the award earned in the 3rd Hockey India Annual Award, shared that the player had wished numerous times to win in the Indian Hockey annual awards. Dhanraj Pillay being the favoured idol and receiving an award, in the name of the person is a moment cherished forever were the feelings of hockey player Singh. Celebrating the nation's game and recognising the hockey player with cash prices is a good encouragement were the words of the player. When asked about the forthcoming months, the forward player said hauling medals for the Indian hockey team in the Olympics 2020 is the aim, and the team has worked hard to qualify for the Tokyo Olympics 2020.
Department of Sports and Youth Service, Odisha Government won the Hockey India President's Award for Outstanding Achievement 2019, Sports Authority of India won the Jaman Lal Sharma Award for the year 2019, and Harbinder Singh won Dhyan Chand Lifetime Achievement Award 2019