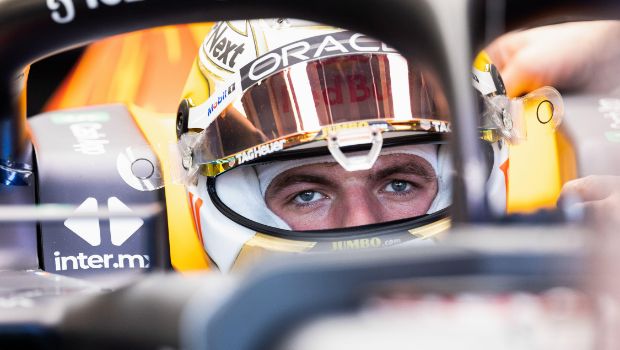 Max Verstappen claimed victory in the Japanese Grand Prix for Red Bull and secured his second straight Formula One world championship on Sunday. Verstappen earned the 2022 F1 world title after a dramatic late penalty for Ferrari's Charles Leclerc put the championship beyond doubt. Verstappen's Red Bull teammate Sergio Perez stood second on the podium while Charles Leclerc secured third place. The Japanese Grand Prix race was delayed for two hours due to rain.
With finishing after only 28 laps, it had just gone over half race distance enough to ensure the Red Bull driver was awarded full points. However, it was a last-lap drama that ensured Verstappen was crowned the world champion. Leclerc finished second on the track to keep the title hunt alive. But the Ferrari driver was handed a five-second penalty for cutting a corner on the final lap. The dramatic points swing means Verstappen will now head to the United States Grand Prix, and the final four races of the season, with an unassailable lead over Perez and Leclerc
Esteban Ocon was fourth for Alpine with Lewis Hamilton in fifth for Mercedes. Ocon did some fierce defending against Hamilton. Sebastian Vettel, who recovered from a clash with Fernando Alonso at the initial stage, managed to take P6 on his final appearance at Suzuka.
The 25-year-old Verstappen claimed the championship after a dominant season. He has won 12 of 18 races this season, including six from the last seven. The Dutch racing driver remains in every position to make a tilt at the record held by Michael Schumacher in 2004 and Sebastian Vettel in 2013. Both the racers had registered 13 wins. With the title already secured, it is an extremely achievable goal and Verstappen would register a major F1 record.
The Red Bull driver has become only the third driver to have secured the championship with four or more races remaining. Schumacher took it in 2002 with six to go and Nigel Mansell in 1992 with five remaining. The 35-year-old German driver Vettel won with four remaining also at the Japanese GP in 2011.
After retaining his F1 world title, Verstappen said it was a crazy feeling to lift the trophy for the second time. The Red Bull driver admitted that he is capable of dominating Formula One for years to come. Verstappen is confident that he and his team can keep doing this if he has a good competitive car.