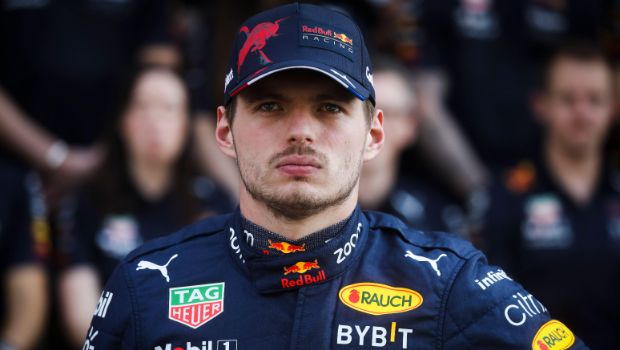 Formula 1 Champion Max Verstappen has laughed off Lewis Hamilton's complaints that Red Bull should be prevented by F1's rules from switching focus to next year's car, claiming the Mercedes driver has changed his tune since his own dominant spell. Former champion Hamilton launched a devastating attack on Red Bull ahead of the team's home race in Austria this weekend, claiming their punishment for breaching F1's cost cap has had no effect on their performance on the track.
The 38-year-old British driver also aired his frustration that Red Bull, winners of each of the opening eight rounds of the 2023 season to date, is free to switch focus to the development of their 2024 car whenever they see fit, reducing the chances of teams behind closing the gap from season to season. Hamilton argued that governing body the FIA should enforce a rule preventing teams from switching development to the following season's car until August 1 of the existing year in an effort to impede dominant teams.
Hamilton won six titles in seven years from the beginning of F1's hybrid era in 2014, with Mercedes scooping a record eight consecutive Constructors' Championships before Verstappen claimed the title in highly controversial circumstances at the 2021 title decider. While Hamilton remains without a win since the penultimate round of that year, Verstappen has won 31 of the last 52 races stretching back to the start of his maiden title-winning season and is looking for his fifth successive race victory at the Austrian Grand Prix.
The 25-year-old Dutch driver was dismissive of Hamilton's complaints over car development on Thursday at the Red Bull Ring. We weren't talking about that when he was winning his Championships, right? So, I don't think we should now. And that's how Formula 1 works, Verstappen told Sky Sports F1. When you have a competitive car it's great, but at one point you also have to look ahead to the next year. It's normal, of course, for people behind to say these kinds of things, but they should also not forget how it was looking when they were winning, and if people would comment these kinds of things, they would comment a bit differently, he further added.
Hamilton won a total of 73 grand prix between 2014 and 2020 as he drew level with Michael Schumacher's record of seven World Championships, before becoming the first driver in history to surpass 100 pole positions and race wins in 2021. He suffered the first winless season of his F1 career in 2022.