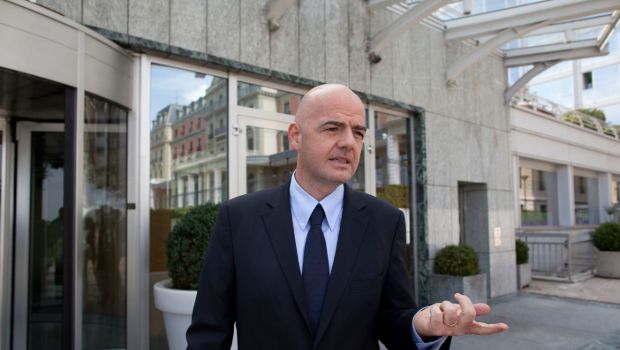 FIFA announced in a statement that the Russian national team had been suspended indefinitely from all international competitions until further notice. This suspension means that the Russian football team has been banned from the World Cup. The European counterpart UEFA has suspended the Russian club teams from the competitions. The European Football governing body UEFA also ended its partnership with Russian energy giant Gazprom. All these hard decisions had been announced in the wake of Russia's invasion of Ukraine.
FIFA's decision will knock out the Russian men's team from participating in the World Cup qualifying play-offs scheduled to be held at the end of March 2022. On the other side, the Russian women's side had been ruled out from the European Championship, which is scheduled to be held in July 2022. The announcements also affected Russian clubs involved in the European competitions.
Unless the format is changed or the suspension is lifted, that would essentially eliminate Russia from qualifying contention for Qatar 2022. However, FIFA did not explain how the World Cup qualifying play-offs would be altered in the absence of the Russian team. The Russian men's team was scheduled to play Poland in the qualifying play-offs semi-final on 24th March. Russia might have faced Sweden or the Czech Republic on 29th March for a place at the finals in Qatar later this year.
Poland, the Czech Republic, and Sweden were all set to play against Russia for a berth in the 2022 World Cup. But all three countries had previously stated that they would not take on the field against Russia. FIFA would be thinking about whether to give Poland a bye to the World cup playoff final or offer Russia's spot to another team. FIFA could offer the spot to the Slovakia team, who finished behind Russia in the European qualifying group.
The Russian team was supposed to play the Netherlands, Switzerland, and Sweden in their group at the women's Euro tournament in England in July. Meanwhile, Spartak Moscow was scheduled to play the German team, RB Leipzig, in the last 16 of the Europa League. Spartak was the only remaining Russian team in European competition this season.
FIFA's statement added that Football is fully united here and in full solidarity with all the people affected in Ukraine. It is unclear the suspension will be lifted. Presidents of FIFA, Gianni Infantino, and Aleksander Ceferin hope that the situation in Ukraine will improve rapidly and significantly so that football can again be a vector for unity and peace amongst people.