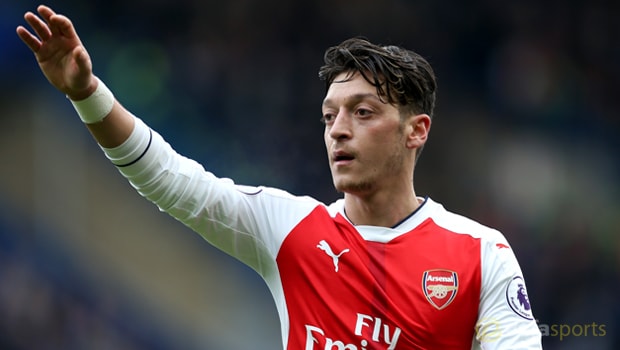 Former Germany midfield Michael Ballack has told Mesut Ozil to move to Bayern Munich if he wants to win another "major title" in his club career.
Ballack won three Bundesliga titles with Bayern before moving to Chelsea in 2006. He would win a Premier League medal, three FA Cups and a League Cup during his stint at Stamford Bridge before returning to his native land with Bayer Leverkusen in 2010.
Now the retired midfielder has told Ozil he too should be looking to consider where his best chance of winning major honours exists.
Ballack says Ozil has a wonderful culture around him at Arsenal, but perhaps not the chance to achieve his career goals on the field.
"Mesut is an amazing player. He knows that he is one of the undisputed stars at Arsenal," he said. "A lot of clubs would love to have him.
He lives in London, one of the most beautiful cities ever. To this end, Arsenal is a club that has an incredible impact on the world."
Ozil, 28, has won a La Liga title with Real Madrid and two FA Cups with Arsenal since leaving Bundesliga side Werder Bremen in 2010.
He is also a World Cup winner with Germany in 2014. Despite his track record, Ballack has told Ozil to consider his next move carefully as he contemplates his future with just 18 months remaining on his contract at Arsenal.
"If you are a top player in England, the cult around you is bigger than in Germany. You are treated more respectfully, especially. These are all reasons for an extension," Ballack added.
"But if he wants to win a major title, he has a bigger chance to achieve that at Bayern."
Arsenal and Bayern Munich face each other in the Champions League last 16 this month. The Gunners are 3.25 to qualify for the next round while Bayern are 1.33.