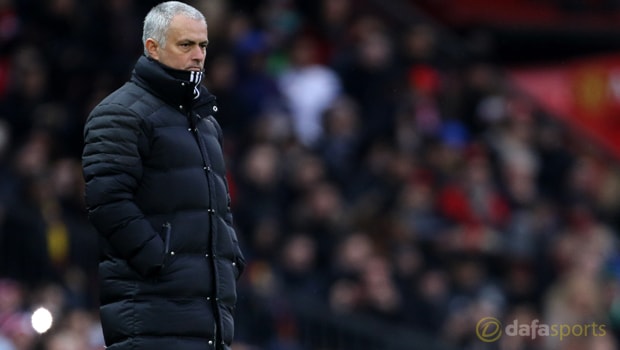 Manchester United coach Jose Mourinho has claimed his former club Chelsea will not be beaten in the title race under Antonio Conte.
The Blues currently sit nine points clear at the top of the Premier League table, with both Tottenham and Arsenal closest to them albeit nine points behind.
However, Conte's men also have a game in hand against Burnley on Sunday and they could extend their lead even further.
United are currently 11 points behind the leaders after a 2-0 win over Watford on Saturday, thanks to goals from Juan Mata and Anthony Martial.
Although he has refused to give up, the former Blues manager is adamant Chelsea will lift the title.
Mourinho told Sky Sports: "Honestly I don't think so. Why? Because Chelsea are a very good defensive team, they defend very well and defend with lots of players, very good players, and are very well organised.
"I think in this situation, a very defensive team wins the title with counter-attack goals, set pieces goals, and individual goals from talented players.
So I don't think they're going to let it slip." Mourinho's attention will now be firmly on the top four as the club looks to qualify for the UEFA Champions League.
The Red Devils are priced at 2.00 to finish in the top four and Mourinho admits his team had to win on Saturday to put the pressure on their immediate rivals.
He added: "We needed to win. It was a dangerous game, they are a good team with good and experienced players.
They came obviously to defend but when they were losing they tried and were dangerous. It was a difficult match and it's an important win."