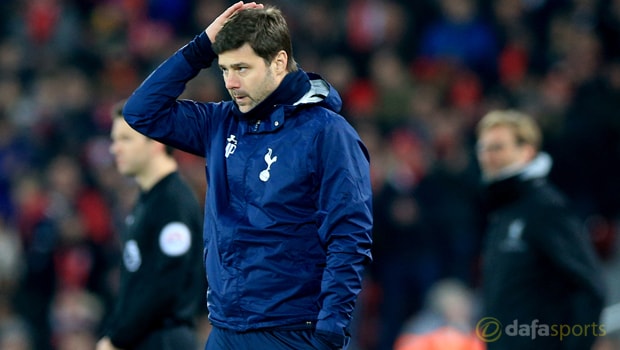 Tottenham Hotspur boss Mauricio Pochettino has questioned his team's desire after admitting they produced a 'sloppy' performance in Saturday's defeat to Liverpool.
The Reds went into the game without a league win since December but produced a solid performance to secure a 2-0 victory at home.
Pochettino's men were unable to stop Sadio Mane from scoring twice and the defeat ended Spurs' unbeaten streak.
They had gone into the game on the back of going nine matches without defeat but failed to recover after Mane's quick-fire double.
The defeat means Spurs remain in second place in the Premier League, but now level on points with Arsenal following the Gunners' 2-0 win over Hull.
However, Tottenham are still sit nine points behind leaders Chelsea, who can extend their advantage when they take on Burnley on Sunday afternoon.
Speaking after Saturday night's game, Pochettino was quick to criticise his side and admits that they are perhaps not yet ready for a title challenge.
He said: "They were better than us and fully deserved to win. We started the game very sloppy. It is difficult to understand. I am very disappointed in our first-half display.
Second half we reached their level, but it is really late. "The whole team were poor. It is about balance and today it was poor. That is the truth. We are in a position that is up to us.
But if you show like today that you cannot cope with the pressure to play to win the league, then it is difficult to challenge and fight for the Premier League.
"In the first 45 minutes you saw a team that is not ready to fight for the Premier League.
"We need to show more. In the end we will fight for the top six, but it's difficult to fight for the Premier League."