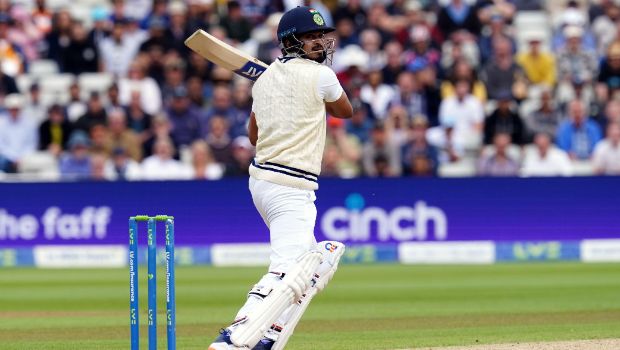 Cristiano Ronaldo is all set to lead the Al Nassr-Al Hilal combined XI against Lionel Messi's Paris-Saint Germain (PSG) in a friendly match on January 19. Football legends Ronaldo and Messi, who have been arch-rivals for over 15 years, are set to face each other on the field once again. Both superstars in the football world dominated the Ballon d'Or trophy from 2008 to 2017. The 37-year-old Portugal captain signed for the Middle East side Al Nassr for a record-breaking £ 173 million-a-year contract at the club. Reports confirmed that the former Manchester United player will make his Saudi Arabian debut in a match against the Argentina captain.
The battle between Rolando's Saudi Arabian All-Star team and Messi's PSG will kick off on Thursday at the King Fahd International Stadium in Riyadh at 8:00 pm local time. Football fans are much excited to witness the two GOATs in action in a hugely anticipated match. Chairman of Saudi Arabia's General Authority for Entertainment Turki Al-Sheikh presented the captain's armband to Ronaldo ahead of the match, confirming the club's decision.
Earlier in December, Al Nassr signed Ronaldo for a world record fee of $214 million. The explosive encounter against French giants PSG will be Ronaldo's debut match on Saudi Arabian soil. The Portuguese forward was forced to miss Al Nassr's Saudi Pro-league matches due to a two-match ban imposed by the English FA last year.
Al Nassr coach Rudi Garcia confirmed last week that Ronaldo was gearing up for his debut in the friendly. Garcia admitted that Ronaldo's debut would not be with the Al Nassr jersey. It will be a mix between Al Hilal and Al Nassr. Garcia stated that as the coach of Al Nassr, he cannot be happy with this match. However, it is a good thing for the development of Saudi Arabian football clubs. Garcia concluded that Ronaldo will be seen in action as his side has a championship game three days later.
The friendly match could also serve as a trailer for the future of the two superstars of the game. Rumors have been going around suggesting that Messi might join Al Hilal after his contract with PSG ends. According to reports, Al Nassr's rivals Al Hilal is planning to offer a bumper deal of $300 million to the Argentina great. But reports have also claimed that Messi has a verbal agreement with the Ligue 1 champions to extend his stay in the French capital.