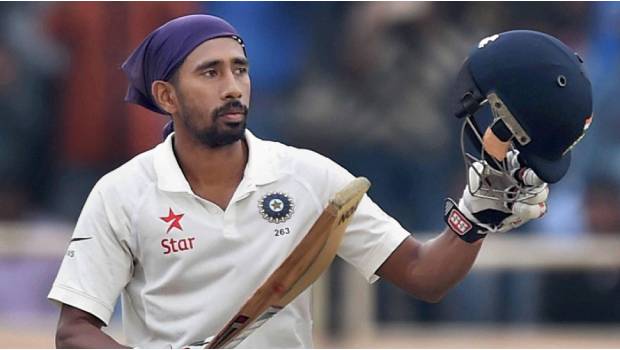 Virat Kohli that surprised many experts when Rishabh Pant was picked over Wriddhiman Saha in the first Test against New Zealand last month. Saha was the regular keeper during the Indian home season preceding the New Zealand series and he had performed extremely well behind the stumps during the series against South Africa and Bangladesh at home. His surprise exclusion from the side raised several questions as it turned out India lost the series against New Zealand 2-0.
After this surprise exclusion of Saha, there were speculations that there is a competition going on for the place of the wicketkeeper in the Indian Test side. The 35-year-old keeper from Bengal recently made it clear in an interview that there is no competition between him and Pant. He also made it clear that the two get along very nicely.
We (me and Rishabh) keep joking around. We train together and we keep talking about the game and otherwise also. He always tries to give his best. There are few things which we have had a chat about, Saha said in the interview.
"I have told Rishabh a few things which he will try according to his comfort zone. He will try during training. It's not like he will do it for one day and it will work. So, if he feels those things will work for him, he will try and implement them in his training," said Saha as quoted by NDTV Sports.