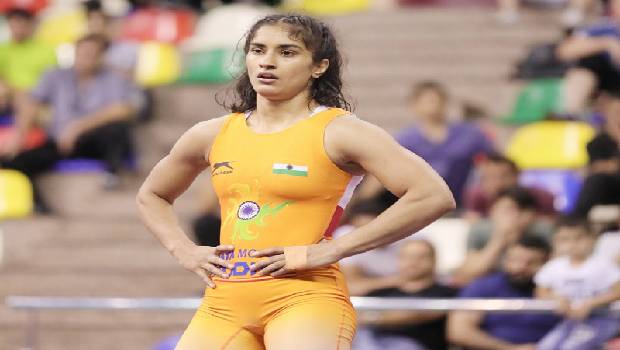 Vinesh Phogat maintains a diary, which she updates every night. In it are her uncensored, unfiltered emotions; a glimpse into the person behind the athlete. Each entry, though, is centred around just one thing the Olympics. I have noted everything in the diary thoughts on my wrestling, my weekly planning, sleeping patterns, dreams, ambitions… I was in the zone, the wrestler says.
Then, on Tuesday, when she was stretching after finishing her training, her physio broke the news to her: Tokyo 2020 would now be Tokyo 2021. I didn't even finish my stretching. Khalipan sa ho gaya (there is a feeling of emptiness).
Her sentiments, upon learning the news, went from emptiness to disappointment to anger. Usually, when I feel like this, I go shopping or just out somewhere. It works as therapy. But even that would not be possible now, with Prime Minister Narendra Modi declaring a 21-day countrywide lockdown. Everything is happening today, Vinesh laughs.
With the world virtually grinding to a halt in the wake of the coronavirus outbreak, the International Olympic Committee (IOC) was under increasing pressure from its own fraternity athletes and officials to cancel or postpone the Games. On Tuesday, after consulting the organising committee and the Japanese government, the IOC decided to postpone the Olympics, which were to start in four months' time. A new date hasn't been announced yet, but the IOC said in a statement that the Games will be rescheduled to a date beyond 2020 but not later than summer 2021.
Vinesh says she was hoping against hope that the situation would turn around just in time for the Olympics to take place as originally scheduled, from July 24 to August 9. It was always going to be a challenge, though, especially after the other major event of the summer, the European Championship, were deferred by a year.
The IOC was hoping to wait till April and then take a call, depending on how things stood at that time. But with 43 per cent of athletes still to qualify, and normalcy nowhere in sight globally, many argued that going ahead with the Olympics would risk athletes' health and also dilute the playing field. in that sense, the decision is understandable and a fair one too. I have been able to train because there is a facility in my house.