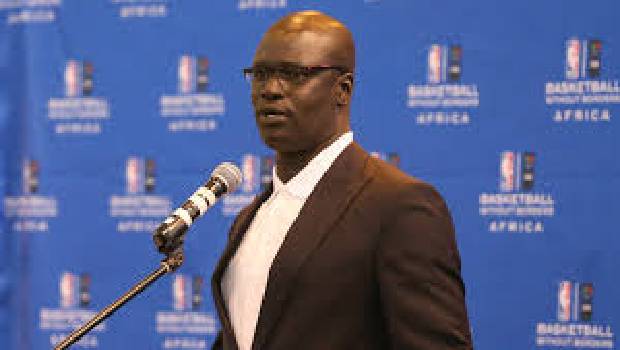 The Basketball Africa League (BAL) that is to take place on March 13th in Dakar at West Africa had suspended due to the Covid-19 spread in the region. A collaboration between the International Basketball Federation and the National Basketball Association had taken an initiative to begin the matches between 12 teams across the African continent. 7 African cities are hosting the basketball matches, Luanda, Lagos, Dakar, Monastir, Cairo, and Rabat, and the last few selected clubs will play in the Kigali, Rwanda.
As safety is the priority, the BAL president Amadou Gallo Fall announced that the governing bodies of Senegalese had asked the BAL season to schedule later in the months with regards to the coronavirus threat. Further, the president felt disappointed in not proceeding the game as scheduled were Gallo Fall's words.
On Wednesday 4th March Senegal had confirmed two patients with Covid-19 at the FANN National University Hospital Centre, and as precautionary measure, the BAL has dropped the schedule which would have been the first major event in Africa apart from the debut season for the BAL players, also the future dates for the BAL season is not yet revealed. The NBA organizers, after the discussion with the disease control board, a memo saying that all the African basketball players, should avoid sharing pens from the fans and to use fist-bump instead of high-five while interacting.
More than 50,000 cases have recorded globally after the invincible virus increase from the Wuhan village in China, and irrecoverable death-rate accounting more than 2,000 has affected the population, around the world for various reasons. To begin with, being an Olympic year a good number of players under wrestling, table tennis, golf, badminton from Asia, Europe, and other continents are struggling to reach the Olympic qualification centre due to bans. Apart from the Olympic games, the international games, series has also been called off because of covid-19 alerts.
The China, Italy, South Korea are the places locked with severe covid-19 cases, Formula 1 race and Moto GP race scheduled in China is now off, Italian soccer games have also changed plans, Field Hockey matches for China with Belgium, and Australia is withdrawn, ISSF competition, and a few more matches are also re-scheduled. Olympic Games to begin on July 24th – August 9th could change plans if a cure against the covid-19 has not been found.