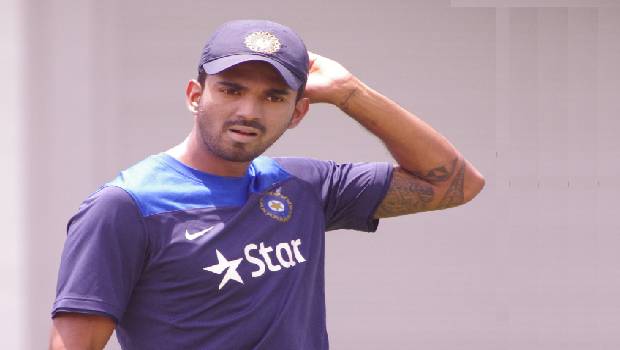 Regardless of it coming in a warm-up match, KL Rahul's century against Bangladesh has likely put him in the front of the queue for the No. 4 slot in the India middle order after captain Virat Kohli said his form was the "biggest positive" India would take into their first match of the World Cup against South Africa on June 5.
Although Vijay Shankar was nominated by MSK Prasad, the chairman of selectors, as a suitable choice for the No. 4 slot, Kohli hinted that the team management would be open to thinking of Rahul for that position.
"The biggest positive to come out of this game was the way KL batted at four," Kohli said after the outing in Cardiff. "All the other people know their role pretty well, so it was important that KL gets runs because he is such a sound player. He can get the scoreboard ticking and you saw that – a great example of the skillset that he has."
Although Vijay would have been the favourite to bat at No. 4 he hurt his right forearm on the eve of the first warm-up match against New Zealand and sat out that match. He recovered quickly and played the whole match against Bangladesh, but did not get a start and went wicketless. He is bound to feel unlucky if Rahul trumps him for a slot in the middle order in India's first match next week.